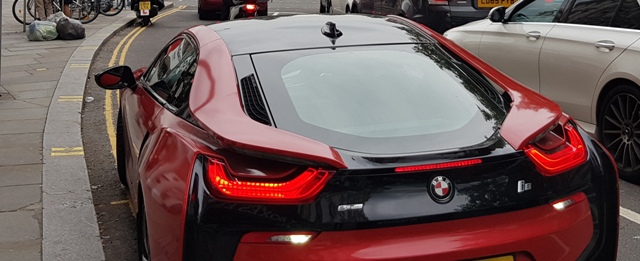 BMW Group present latest sustainability goals
BMW AG Management Board Chairman Oliver Zipse has announced new details of the BMW Group's focus on sustainability. Crucially, the BMW Group is tightening its own CO2 emissions targets and has committed to a course in line with the 1.5°C target for restricting global warming – and therefore with the Paris Agreement. Significantly more use will be made of secondary materials, making the BMW Group a pioneer and pacesetter in the circular economy. This aspiration will also underpin the future Neue Klasse product range.
---
By 2030, CO2 emissions per car and kilometre driven will fall by at least half compared with 2019, as the utilisation phase of a car accounts for the largest share of CO2 emissions across the vehicle lifecycle – more than 70 percent. Across the lifecycle as a whole, production and the upstream supply chain included, the BMW Group is aiming for CO2 emissions per car to come down by at least 40 percent – an ambitious goal that makes the company the leader among automotive manufacturers.
---
By 2030, electric vehicles will account for at least half of the BMW Group's worldwide sales, and at MINI they will make up the entire product portfolio starting early next decade.
---
They aim to put 10 million fully electric cars on the roads within the next ten years.
---
The BMW Group is putting circular economy at the centre of its presence at the IAA Mobility 2021 in Munich, where the company will offer a visionary outlook on the potentials of a circular economy and sustainable mobility. The BMW i Vision Circular shows how individual, luxury and sustainable urban mobility could look in 2040. The vision vehicle consists of 100% secondary and renewable raw materials and is completely recyclable.
---
It demonstrates that climate protection and individual mobility need not be a contradiction.
---
Information Source: Read More–>
Oilandgaspress.com | Energy, Climate, Renewable, Wind, Biomass, Sustainability, Oil Price, LPG, Solar