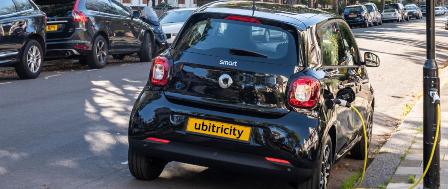 50,000 Ubitricity On-street EV charge posts across the UK By 2025
Shell today sets an ambition to have 50,000 on-street electric vehicle (EV) charge posts installed across the UK by the end of 2025, through ubitricity, part of the Shell group. The move is part of a wider effort to bring more EV charging availability to the millions of UK drivers without private parking and help local authorities get their charging networks up-and-running as quickly as possible.
---
Around 3,600 ubitricity chargers are already in place in the UK, using existing street infrastructure such as lamp posts and bollards. In order to drive take-up to reach the 50,000 figure, Shell will support local authorities with a financing offer to install more ubitricity on-street chargers in towns and cities across the UK at potentially zero cost.
---
The UK government's Office for Zero Emission Vehicles (OZEV) currently meets 75% of the cost of installing on-street chargers through the On-Street Residential Charging Scheme (ORCS). For local authorities looking to install ubitricity charge posts, Shell is prepared to cover the remaining costs, subject to commercial terms.
---
Information Source: Read More–>
Oilandgaspress.com | Energy, Climate, Renewable, Wind, Biomass, Sustainability, Oil Price, LPG, Solar