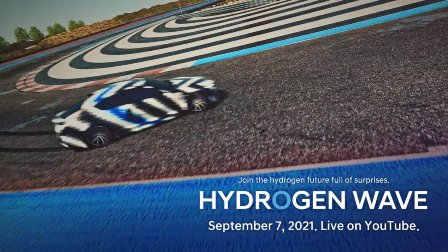 Hyundai Motor Group announced it is to host 'Hydrogen Wave', a global virtual forum which represents the Group's plans for a new 'wave' of hydrogen-based products and technologies. The forum will also provide a revealing insight into the Group's future vision of a sustainable hydrogen society. 
---
The forum, which is exclusively online, starts on September 7, 15:00 KST (06:00 UTC), and will be live streamed via the Group's YouTube channel [LINK]. Investigating and exploring the concept of a future sustainable hydrogen society, Hydrogen Wave is open for participation to industry, media and the wider public. 
---
Ahead of the online forum, the Group has released three short teaser videos on its YouTube channel [Hydrogen Wave 1  , Hydrogen Wave 2  , Hydrogen Wave 3  . It has also launched a microsite that provides a glimpse of future hydrogen products and technologies that will be unveiled at Hydrogen Wave.
---
Following the online forum, the program jumps from the virtual world of Hydrogen Wave into the real-world of a physical exhibition taking place in the city of Goyang, South Korea, from September 8 to 11.
---
Information Source: Read Full Release ..–>
Oilandgaspress.com | Energy, Climate, Renewable, Wind, Biomass, Sustainability, Oil Price, LPG, Solar
Please use our attached online form.
Submit your Releases or contact us now!

Submit a Press Release
Follow us: @OilAndGasPress on Twitter | OilAndGasPress on Facebook
News on Saving Energy, Protecting the Environment
The information comprised in this section is not, nor is it held out to be, a solicitation of any person to take any form of investment decision.