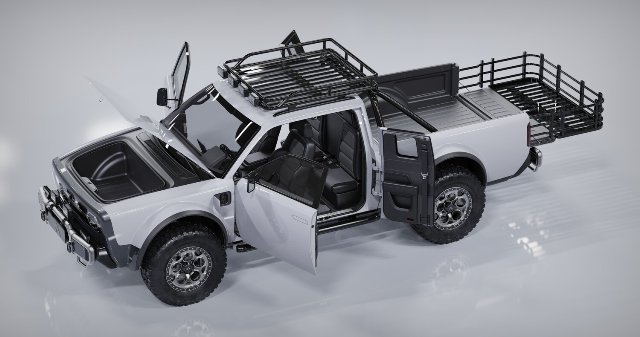 Alpha Motor to Debut WOLF™, Pure Electric Truck in California
Alpha Motor Corporation is set to exhibit the WOLF™ Electric Truck at the Petersen Automotive Museum in Los Angeles, California beginning August 24, 2021.
---
Since its introduction on March 11, 2021, the versatile EV pickup has received a high level of interest. The WOLF exhibition celebrates a pivotal achievement as the company accelerates commercialization.
---
"WOLF is a simple work truck with a soul. It's built to perform everyday tasks and has a presence of a fun to drive adventure vehicle. We are excited for its public debut," said Alpha Motor Corporation.
---
Production of the WOLF™ Electric Truck is slated to launch in the United States towards the end of 2023.
---
Information Source: Read Full Release ..–>
Oilandgaspress.com | Energy, Climate, Renewable, Wind, Biomass, Sustainability, Oil Price, LPG, Solar
The information comprised in this section is not, nor is it held out to be, a solicitation of any person to take any form of investment decision.
Please use our attached online form.
Submit your Releases or contact us now!

Submit a Press Release
Follow us: @OilAndGasPress on Twitter | OilAndGasPress on Facebook