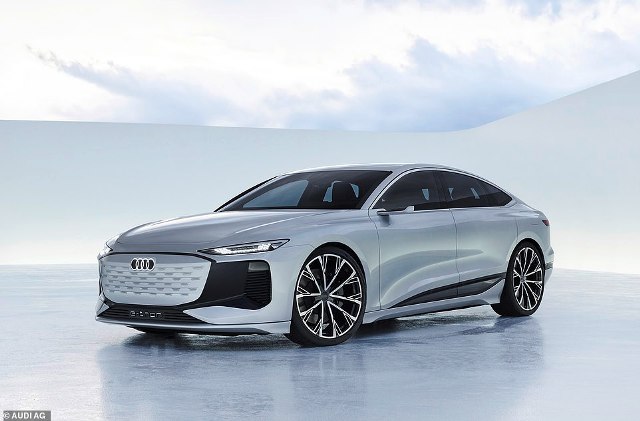 Audi at Auto Shanghai 2021
Audi and its Chinese partner companies FAW and SAIC are showing no fewer than four world premieres: the brand-new Audi A6 e-tron concept vehicle and the all-round updated Audi Q5L, in addition the Audi A7L and an SUV study, still kept beneath a cover, named Audi concept Shanghai – the first two products made by a new partner, SAIC Audi.
---
Audi is taking its next purposeful steps to set a new course in China. A clear focus on electromobility, a new production site for electric vehicles in Changchun and a second partnership with the SAIC Motor Corporation – these are the pillars for implementing Audi's future China strategy.
"We are actively pushing ahead with the change to sustainable mobility in China. With our new arrangements we have created the perfect foundation for this, and are setting a new strategic course for Audi's business in China," says Markus Duesmann, CEO of AUDI AG.
---
At the end of 2020 the company announced the founding of the Audi FAW NEV Co. In cooperation with its long-standing joint-venture partner FAW, Audi is currently building a completely new automotive plant specially for the future generation of electric-powered models on the basis of the new PPE technology platform. The first series-manufactured automobiles for the Chinese market are scheduled to come off the production line from 2024 onwards in Changchun.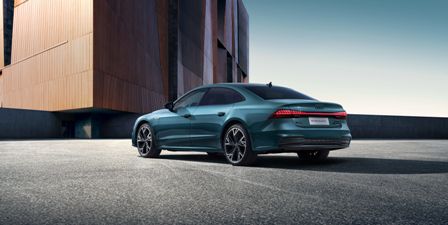 Audi is further expanding its presence in China through a second partnership. Cooperation with the SAIC Motor Corporation begins this year with production in the Shanghai Volkswagen plant in Anting/Shanghai.
---
Werner Eichhorn, President of Audi China, emphasized at the press conference that "In cooperation with our partner of many years, FAW, we have successfully built up our business in China for three decades. Together with FAW and our second partner in cooperation, SAIC, we are now entering a new phase of growth. These are partnerships with which we will continue our successful course in Audi's biggest market."
---
With four world premieres at Auto Shanghai, Audi is providing an outlook on specific developments for the future:
The show car named Audi A6 e-tron concept shows for the first time what a vehicle based on the PPE platform, reserved exclusively for e-automobiles, could look like: a 4.96-meter-long sportback, as elegant as it is dynamic, with a 100 kWh battery that will ensure a range of more than 700 kilometers (according to the WLTP standard). The future series version will be produced in Europe and China, and is intended for sales worldwide. The 800-volt technology on board enables extremely fast charging: it takes no more than 10 minutes to recharge enough energy for 300 km.
---
With the new Audi Q5L presented in Shanghai, the brand is completing the enhancement of this product series, now in a version with a long wheelbase. The successful SUV will continue to be manufactured in the Changchun plant in the FAW-VW joint venture.
---
Information Source: Read Full Release ..–>
---
Press release by:
2018 saw the debut of the Audi's first fully electric production vehicle – the Audi e-tron. Since then, in less than three years, the brand has systematically and rapidly pushed ahead with the widespread introduction of electric mobility across its entire product range. Following the Audi e-tron SUV and e-tron Sportback, the highly dynamic e-tron GT – based on a new technology platform developed jointly with Porsche AG – made its debut in February 2021.
---
And just two months later, the Audi Q4 e-tron and Q4 Sportback e-tron premiered – two extremely unique SUVs in the A-segment with a common technological platform, the Volkswagen Group's MEB. The Audi Q2 L e-tron, which is also all-electric, has also been available exclusively in the Chinese market since 2019.
---
The Audi A6 e-tron concept is now the first member of a family of vehicles – initially in the C-segment and later also in the B- and D-segments – that is based on another innovative technology platform: the Premium Platform Electric, or PPE for short. This modular system is being developed under Audi's leadership together with Porsche AG. The first Audi production vehicles built on the PPE platform will be successively unveiled starting in the second half of 2022.