BMW Group celebrates 100th anniversary with a centenary event at its main plant in Munich
The centenary event underlines the importance of the main plant. "Our roots are in Munich. This plant is where it all began. And this is where the future will be too," said Milan Nedeljković, Member of the Board of Management for Production at BMW AG. Oliver Zipse, Chairman of the Board of Management of BMW AG, emphasised how all stakeholders work so closely together: "When I see what we are achieving together here at the main plant in Munich – around 7,000 employees, the company, the works council, the city and the local residents – it gives us self-confidence and optimism. We have been ploughing our own furrow at BMW for over 100 years."
The Mayor of Munich, Dieter Reiter, was one of the many guests invited. He spoke of a "strong commitment to Munich as a business location".
Its location in the heart of the Bavarian capital is one of the factors that make the main plant so special. "This is a high-tech production site," Milan Nedeljković emphasised. "Around 900 top-quality BMW vehicles leave this plant every day. Five different models with all drive types. This is not only testament to our high flexibility, but also the enormous experience and expertise of the people who work here. They are the driving force behind everything that happens here."
Plant Munich stands for change and flexibility.
The plant in Munich has always been symbolic of transformation – built to shape tomorrow. The production facility has successfully stood for continuous change for 100 years. The first BMW motorbike, the R 32 model, was manufactured here between 1923 and 1929. The factory had now made the leap from being an aircraft and built-in engine manufacturer to a road vehicle supplier. In 1952, automobile production started at the Munich plant with series production of the BMW 501. A classic followed in 1955, with production of the BMW Isetta starting in the spring of that year. The Motocoupé was successful and guaranteed secure jobs in Munich. The BMW Group's most successful model to date rolled off the production line at the main plant in 1975: the BMW 3 Series. The production facilities for the mid-range vehicle were rebuilt at the Munich plant. The automobiles could now be assembled in the body shell according to customer specifications. All of the following six BMW 3 Series generations were destined to be manufactured at the main plant.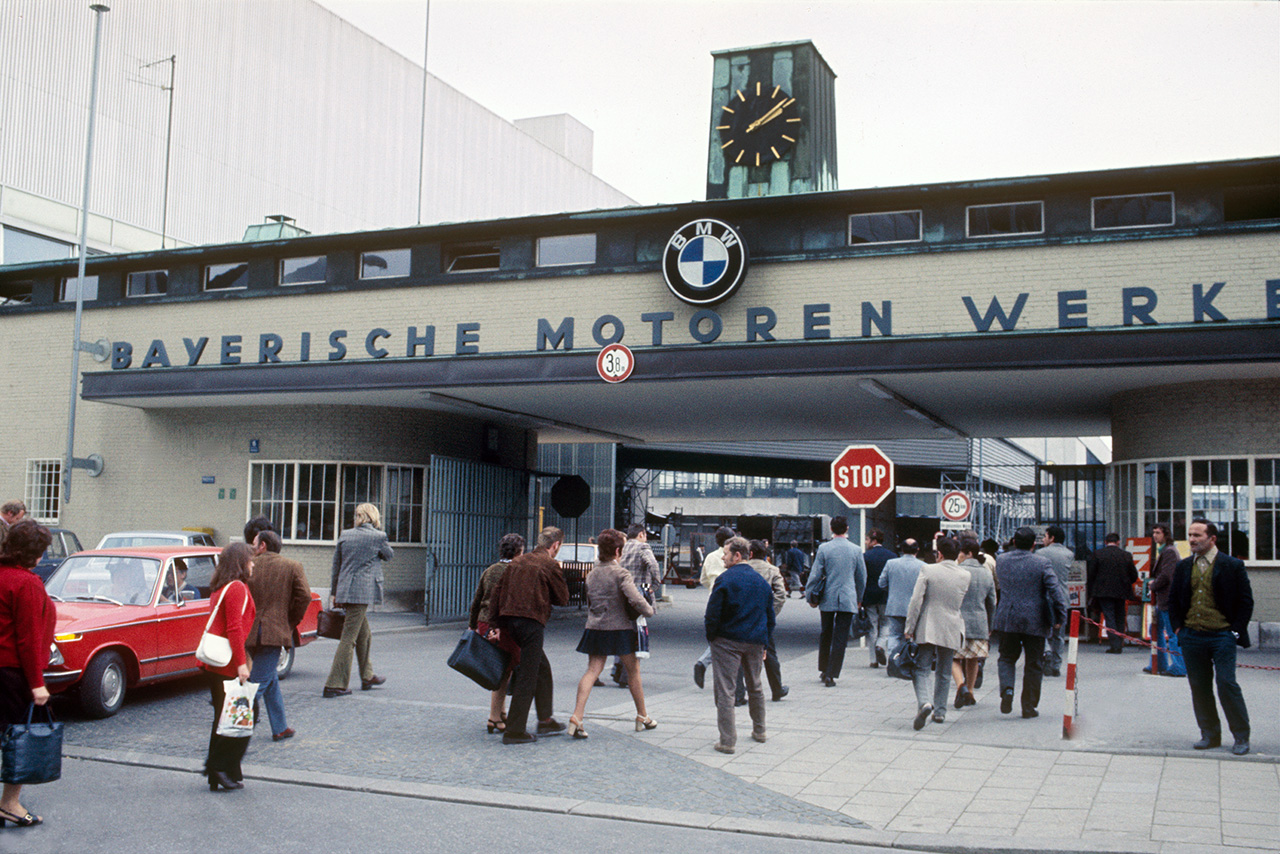 The milestones kept coming: in 2016, the ten millionth vehicle rolled off the production line at the Munich site and the main plant received the Ludwig Erhard Prize for top performance in the German economy. At the same time, the BMW Group celebrated its centenary in the neighbouring Olympic Park. The year 2018 saw the start of production of the seventh BMW 3 Series generation at the main plant. The successful transformation continued relentlessly: production of the BMW i4 started in Munich in autumn 2021. "In the space of just three years, we have evolved from a pure 'combustion engine' plant through to the hybrid and up to the all-electric i4," explained plant manager Peter Weber. "This means that we now produce five different models with all drive types on a single production line. This is the clearest indication that this plant takes transformation in its stride and epitomises change and flexibility."
---
Information Source: Read More
ENERGY | ELECTRIC POWER | NATURAL GAS | AUTOMOTIVE | CLIMATE | RENEWABLE | WIND | TRANSITION | LPG | OIL & GAS | SOLAR | ELECTRIC VEHICLES| BIOMASS | SUSTAINABILITY | OIL PRICE |