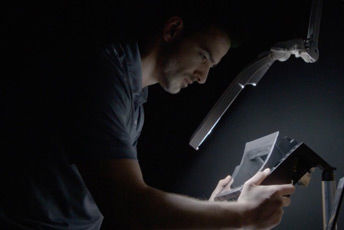 Driveable AR HUD 2.0 with Patented Eye-Tracking-System
Panasonic Automotive Systems Company of America, a tier one automotive supplier, unveiled their Augmented Reality HUD (AR HUD) 2.0, the first to include a new patented eye tracking system (ETS) enhancing the AR experience.
Powered by SkipGen2 – Enhanced with Eye Tracking
Powered by Panasonic's SkipGen2, its eCockpit infotainment controller, AR HUD 2.0 with patented ETS leverages Panasonic's legacy of advanced optics. This proprietary innovation is enabled by an IR camera packaged with the AR HUD projector and optics, eliminating the need for a standalone driver-facing camera. ETS recognizes the driver's line of sight and optimizes the AR imagery for clarity and accuracy creating a more intuitive and pleasant experience.
At CES 2022, Panasonic is featuring environmental solutions on the virtual site, including hydrogen energy such as pure hydrogen fuel cell, air to water heat pump as well as advanced batteries for electric vehicles.
---
Information Source: Read More
Oil and gas, press , | Energy, Climate, Renewable, Wind, Biomass, Sustainability, Oil Price, LPG, Solar,Electric