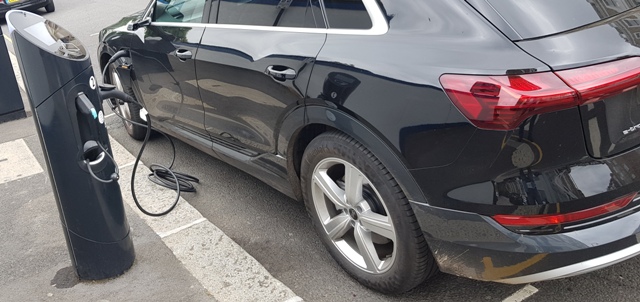 AMPLY Power Unveils Hassle-Free Maintenance of Charging Infrastructure for EV Fleets
AMPLY Power announced ELEVATE, a service offering that goes beyond standard warranties and maintenance programs offered by EVSE providers, giving fleets peace of mind that their EV charging infrastructure ecosystem is consistently up and running. ELEVATE includes a service-level agreement of 99.9% uptime guarantee for charging infrastructure. AMPLY is able to provide this by managing all aspects of charging infrastructure, from predictive maintenance and proactive issue resolution to real-time monitoring, onsite repairs, and end-of-life retirement for equipment.
---
ELEVATE offers customers the same hassle-free maintenance included in AMPLY's Charging-as-a-Service (CaaS) model, but as a standalone service for fleets that need maximum flexibility. As with all of AMPLY's products and services, ELEVATE is uniquely designed to be technology-agnostic, supporting fleets with maintenance needs complicated by various vehicle types and charging hardware.
---
AMPLY Power customer, Hallcon Corporation, made the transition to electric shuttle buses to support Silicon Valley tech companies, backed by AMPLY's EPC (engineering, procurement and construction) services and OMEGA Charge Management System (CMS). Through the onboarding process, compatibility issues between the vehicles and chargers were identified, along with power quality issues. AMPLY worked with the vehicle and charger manufacturers, site electricians, and other relevant stakeholders to comprehensively assess, triage, and solve all issues, ensuring consistent charging operations and equipment fidelity. This serves as a prime example of the responsibility AMPLY assumes on behalf of its ELEVATE customers.
---

Information Source: Read More–>
Energy, Climate, Renewable, Wind, Biomass, Sustainability, Oil Price, LPG, Solar, Commodity, Coal, Electric Power, Energy Transition, LNG, Natural Gas, Oil,