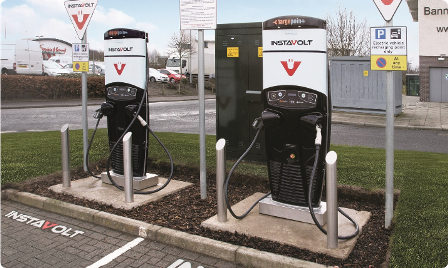 Best public charging network in the UK is InstaVolt
InstaVolt has, for the fourth year in a row, been voted the UK's favourite charging network for all EV brands.
The results have come from Zap Map's annual EV public charging network satisfaction survey, which asks respondents to rank several different factors relating to the effectiveness of different charge point providers, including reliability and cost.
---
Respondents of the survey scored InstaVolt highly in terms of ease of use through its contactless card payment system, and its industry leading reliability. The result comes at a time of expansion for InstaVolt, as the charging provider, which has more than 750 chargers energised or in construction in its network, strengthens its portfolio with partnerships with McDonald's, Costa Coffee and motorway service areas as well as pledging to install 10,000 chargers over the next 10 years.
---
Information Source: Read the article
Oil and gas, press , | Energy, Climate, Renewable, Wind, Biomass, Sustainability, Oil Price, LPG, Solar,Electric