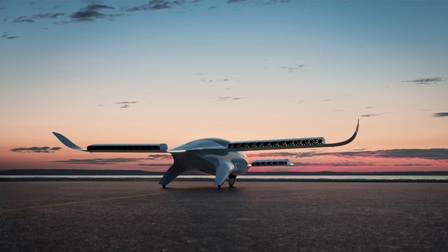 Fast charging infrastructure for all-electric 7-Seater Lilium Jet
ABB E-mobility and Lilium N.V., positioned to be a global leader in regional electric air mobility, have announced plans for ABB to provide the charging infrastructure for Lilium's high speed regional air network, scheduled for commercial launch in 2024. Lilium has announced planned launch networks in Florida, Germany, and Brazil.
---
As part of the agreement, ABB will develop, test and supply the MegaWatt fast charging infrastructure necessary for the quick turnaround times needed for electric aviation. The ABB charging points are designed to be capable of fully charging batteries in approximately 30 minutes, and charging up to 80% in 15 minutes, enabling the 20-25 flights per aircraft per day planned across Lilium's global vertiport network.
The initial range of a 7-Seater Lilium Jet is expected to be 155 miles with a cruise speed of 175mph.
---
Information Source: Read More
Oilandgaspress.com | Energy, Climate, Renewable, Wind, Biomass, Sustainability, Oil Price, LPG, Solar