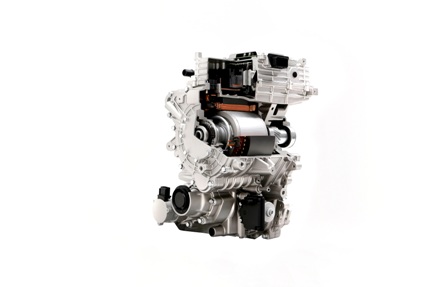 Hyundai into Electric Era with Dedicated EV Platform 'E-GMP'
Hyundai Motor Group has unveiled its new Electric-Global Modular Platform (E-GMP), a dedicated battery electric vehicle (BEV) platform. Revealed online today during an 'E-GMP Digital Discovery' event, the platform will serve as the core technology for Hyundai Motor Group's next-generation BEV line-up.
---
The event was broadcasted through the Group's official YouTube channel and Channel Hyundai, an online global content platform.
From 2021, the E-GMP will underpin a range of dedicated new BEVs, including Hyundai Motor Company's IONIQ 5; Kia Motors Corporation's first dedicated BEV to be revealed in 2021; and a series of other models.
---
Designed exclusively for BEVs, E-GMP provides various advantages compared to the Group's existing platforms, which have each been engineered predominantly to accommodate internal combustion engines. Benefits include increased development flexibility, powerful driving performance, increased driving range, strengthened safety features, and more interior space for occupants and luggage.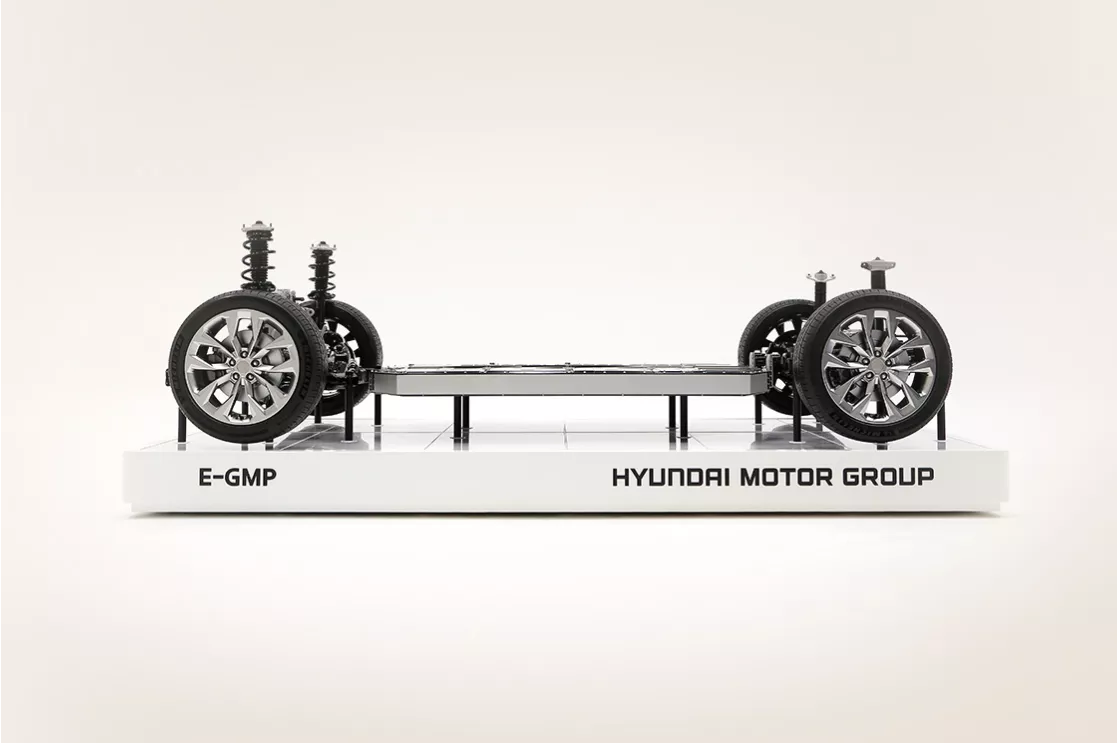 "Today our front-wheel driven Hyundai and Kia BEVs are already among the most efficient ones in their segments," said Albert Biermann, President and Head of R&D Division for Hyundai Motor Group. "With our rear-wheel driven based E-GMP, we are extending our technological leadership into segments where customers demand excellent driving dynamics and outstanding efficiency."
---
"E-GMP is the culmination of years of research and development and brings together our most cutting-edge technologies. Our BEV line-up will evolve and be strengthened by this innovative new platform," said Fayez Abdul Rahman, Senior Vice President of Vehicle Architecture Development Center for Hyundai Motor Group.
---
Maximizing development flexibility through modularization and standardization
---
E-GMP reduces complexity through modularization and standardization, allowing rapid and flexible development of products which can be used across most vehicle segments, such as sedans, SUVs and CUVs. Moreover, flexible development can satisfy various customer needs for vehicle performance. Among these, a high performance model will accelerate from zero to 100kph in less than 3.5 seconds and achieve a maximum speed of 260km/h.
---
E-GMP will be highly effective in expanding the Group's EV leadership position as it will enable the company to enlarge its EV line-up over a relatively short period through modularization and standardization.
---
Designed for Driving Performance, Safety and Maximized Space
E-GMP is engineered to offer improved cornering performance and driving stability at high speed. This is due to optimal weight distribution between front and rear, a design which enables a low center of gravity thanks to its low-mounted battery pack, and the adoption of electric motors located in the space previously occupied by an engine.
---
The high-speed electric motor raises the driving performance of E-GMP vehicles. A five-link rear suspension system, which is typically used for mid and large sized vehicle segments, and the world's first mass-produced integrated drive axle (IDA), which combines wheel bearings with the drive shaft to transmit power to the wheels, enhance ride comfort and handling stability.
---
The platform secures battery safety through a battery support structure made of ultra-high strength steel. Hot-stamped steel components surround this structure for additional rigidity. Collision energy can be absorbed efficiently thanks to energy-absorbent sections of the body and chassis, effective energy load paths, and a central section of the battery pack tightly bound to the vehicle body.
---
Information Source: Read Full Release ..

---
Submitted Press release by:
Report by: OGP/Segun Cole , Please email us your industry related news for publication info@OilAndGasPress.com
Follow us: @OilAndGasPress on Twitter | OilAndGasPress on Facebook