Hyundai Wins Four 2020 GOOD DESIGN Awards
Hyundai Motor Company announced its win of four accolades at this year's GOOD DESIGN Awards. Hyundai's two most progressive EV concepts, 45 and Prophecy, together with the all-new 2021 Hyundai Elantra and the Hyundai Hi-Charger, an ultra-fast EV charging infrastructure, were recognized in the Awards' Transportation category.
---
"Hyundai's design vision to provide lifestyle mobility that coexists with people's lives has been recognized by winning these awards," said SangYup Lee, Senior Vice President and Head of Hyundai Global Design Center. "Especially through our EV design, we would like to forge a strong emotional connection between humans and automobiles, giving more value to our customer's everyday life."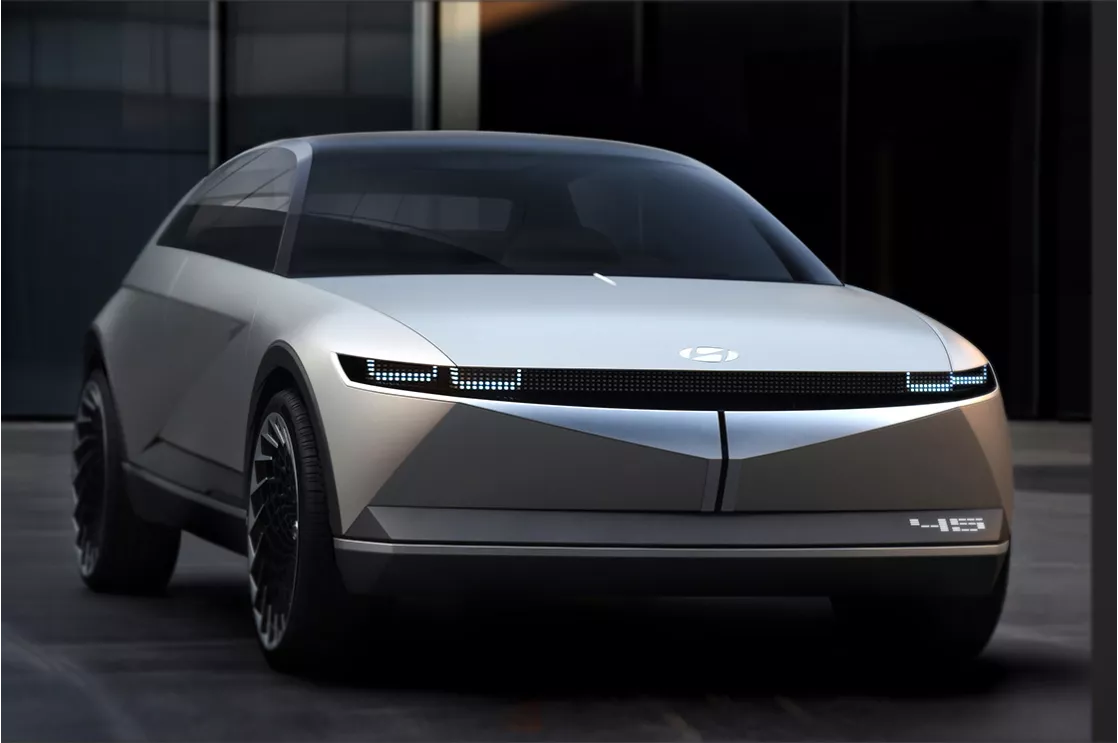 ---
The 45 EV concept, first introduced at the International Motor Show 2019 in Frankfurt, is a futuristic homage to Hyundai's iconic Pony Coupe Concept. The styling of 45 is defined by its monocoque-style form, aerodynamics, light-weight design inspired by aircrafts, and diamond-shaped silhouette.
Information Source: Read Full Release ..
---
Press release by:

---