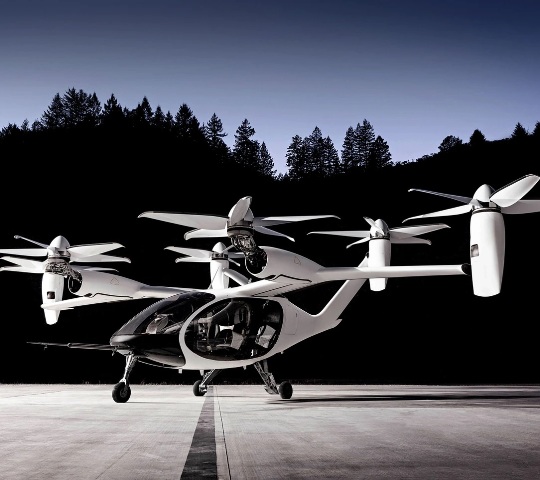 Joby Aviation Select Garmin Integrated Flight Deck
Garmin are market leaders in deploying certified avionics to new markets and we're pleased to be working with them to bring their G3000 integrated flight deck to our aircraft. It has already been reliably demonstrated across a variety of aircraft and it offers the unparalleled capabilities required to bring our vision of air mobility to life.
---
The flight deck boasts light weight and vibrant high-resolution flight displays that support navigation and communication, integrating seamlessly with our other aircraft systems. Specifically tailored to meet the needs of our aircraft, it delivers enhanced capabilities to optimize an air mobility service through integration with the vehicle mission computer and tailoring of flight guidance display indications.
---
It will also facilitate future system upgrades as our industry evolves. Amongst many impressive features, the G3000 contains state-of-the-art synthetic vision technology that blends an out-the-window view of surroundings on the primary flight display, enhancing situational awareness for pilots.
---
Talking about the agreement, our founder and CEO, JoeBen Bevirt, said: "Garmin has a remarkable track record of developing innovative and reliable products and we're proud to have their advanced technology onboard."
Information Source: Read Full Release ..–>
---
Press release by:
---
Joby Aviation, a transportation company developing an all-electric, vertical take-off and landing ("eVTOL") aircraft, which it intends to operate as a commercial passenger aircraft in 2024, today announced that it has begun generating revenue as part of achieving another major milestone in the Agility Prime program.
---
The company also announced that it has agreed to a "G-1" certification basis for its aircraft with the Federal Aviation Administration ("FAA"). This agreement lays out the specific requirements that need to be met by Joby's aircraft for it to be certified for commercial operations.
---
Agility Prime is a unique program that seeks to accelerate the development of a commercial market for advanced air mobility and encourage American innovation. Joby's participation in the program will provide the US Government with valuable data and insight into the operation and performance of eVTOL aircraft. It also provides Joby with access to key research facilities and equipment, as well as an opportunity to prove out the maturity and reliability of its aircraft years in advance of entering commercial service.
---
Read Full Release ..–> Joby Aviation Generates First Revenue, Takes Key Step Towards Certifying Aircraft