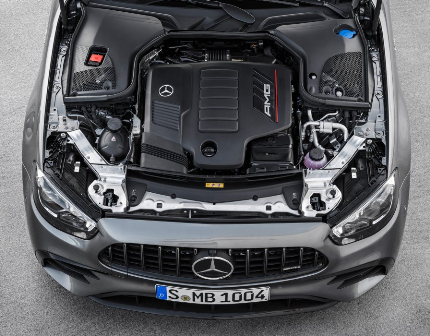 Mercedes-Benz and CATL announce partnership in the field of battery technology
Mercedes-Benz and CATL (Contemporary Amperex Technology Co., Limited) have entered the next stage of their strategic partnership and will create cutting-edge battery technology in support of the high-volume electrification of the Mercedes-Benz model portfolio. The Stuttgart-based luxury car maker with the three-pointed star is accelerating its "Electric First" strategy with advanced, CO2-neutrally produced battery cells, modules and systems supplied by CATL, a technology leader in lithium-ion batteries.
---
The agreement covers the full range of battery technologies, from cells across modules for Mercedes-Benz passenger cars to entire battery systems for Mercedes-Benz Vans in promising innovative technology configurations. This also includes the CATL cell-to-pack (CTP) design, which eliminates conventional modules and integrates the cells directly into the battery.
---
"We intend to lead in battery technologies, so we are now combining our own research and development expertise with bold partners. We will integrate cutting-edge battery systems to create luxury cars with outstanding range, charging speed, safety and sustainability. Working with CATL will see us accelerate our transformation towards carbon-neutrality," said Markus Schäfer, Member of the Board of Management of Daimler AG and Mercedes-Benz AG, responsible for Daimler Group Research and Mercedes-Benz Cars COO.
---
"CATL will be a major supplier securing capacity for the next generations of our EQ products in the years to come."
---
"Mercedes-Benz is a special and important partner to CATL. We are very pleased to further expand and upgrade the partnership for both parties' future development. Mercedes invented the car more than 130 years ago and has developed its technology with countless innovations. This combined with CATL's expertise in battery, will be a decisive step in both parties' electrification strategies," said Dr. Robin Zeng, Founder, Chairman and CEO of CATL. "Together we will collaborate on developing and delivering reliable, competitive solutions to promote worldwide e-mobility."
---
Electrification of its model portfolio with innovative battery technologies
---
Battery cells are at the heart of highly complex battery systems. Their chemistry contributes significantly to the performance, range and service life of electric vehicles. Through its strategic partnership with CATL, Mercedes-Benz will advance its development of current and future best-in-class lithium-ion batteries. The two partners have already started working on future battery generations to be introduced in a number of vehicles within the next few years.
---
The clear goal is to shorten development cycles, significantly increase the ranges of future batteries through advances in energy density and reduce charging times. In order to make electrification even more attractive for customers in the luxury segment, the goals set are ambitious: With the EQS luxury sedan, which will be delivered to customers next year, the development goal is a long-distance range of more than 700 km (WLTP range) and a doubling of the charging speed compared to current models. The Mercedes-Benz EQS will also be equipped with CATL cell modules.
---
Source: Mercedes-Benz
---
Please email us your industry related news for publication info@OilAndGasPress.com
Follow us: @OilAndGasPress on Twitter | OilAndGasPress on Facebook
---
Disclaimer
Most News articles reported on OilAndGasPress are a reflection of what is published in the media. OilAndGasPress is not in a position to verify the accuracy of daily news articles. The materials provided are for informational and educational purposes only and are not intended to provide tax, legal, or investment advice. OilAndGasPress welcomes all viewpoints. Should you wish to provide a different perspective on the above article, please email us info@OilAndGasPress.com
Information posted is accurate at the time of posting, but may be superseded by subsequent press releases