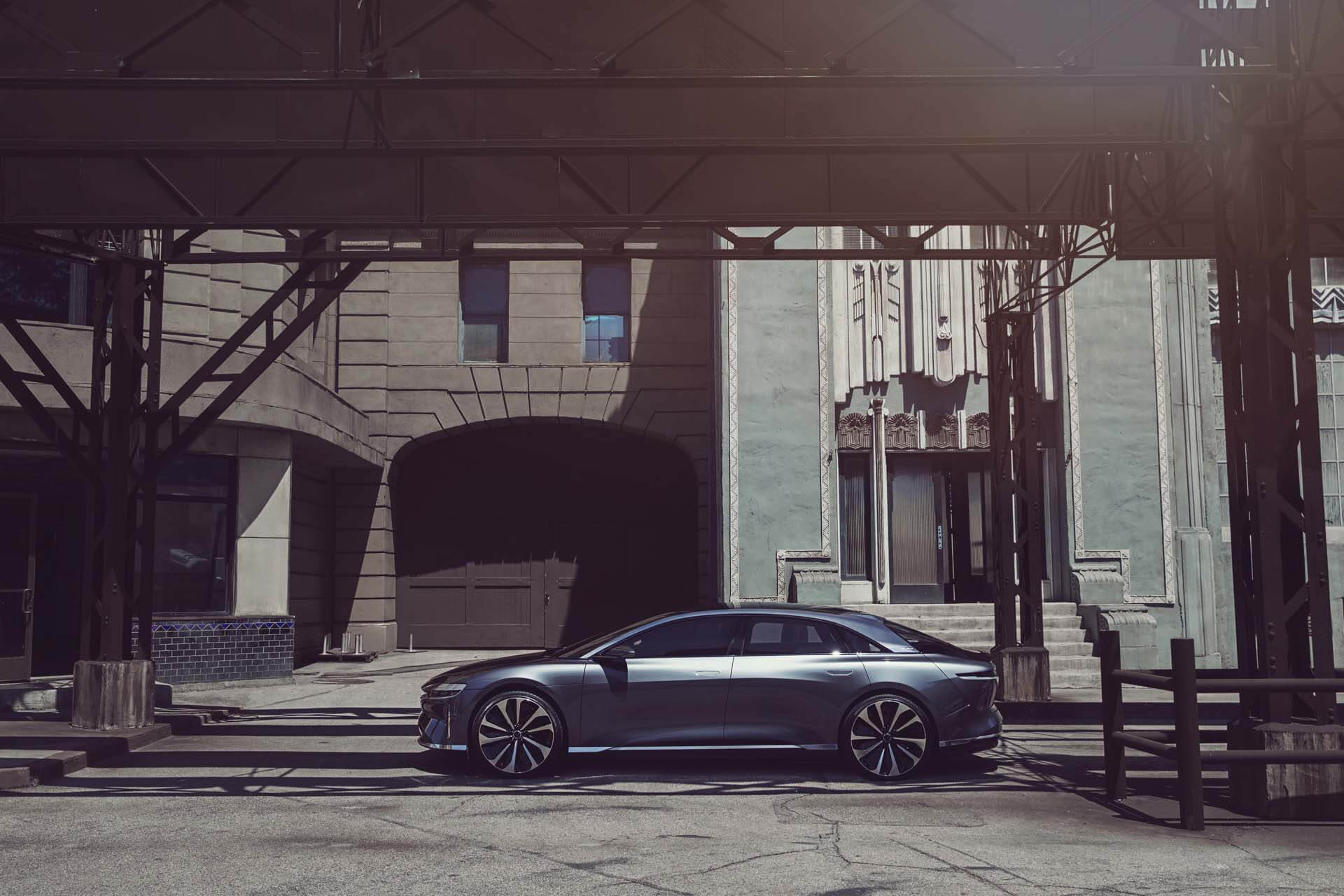 The All-Electric Lucid Air
Lucid's proprietary technology is forging a new performance standard. The Lucid Air's pure electric drivetrain delivers an unparalleled experience for driver and passenger alike.
---
OVER 400 MILE RANGE (EPA EST.:Lucid's proven world-class battery technology and highly efficient power electronics enable over 400 miles of range (EPA estimate).
---
UNDER 2.5SEC/ 0-60 MPH: Lucid's powertrain technology unleashes breathtaking performance with world-class range and efficiency.
---
OVER 200 MPH :Hitting top speeds or hugging tight corners, the Lucid Air's perfectly calibrated air springs, advanced damper technology, and low center of gravity deliver precision handling and a smooth ride.
---
AUTONOMOUS DRIVING HARDWARE WITH OVER-THE-AIR UPDATES : In the future, Lucid's assistive technology will help you and your family get things done. Over-the-air software upgrades will allow the Lucid Air to transition through progressive levels of autonomy.
Source: [Read more…]
---
Report by: OGP/Segun Cole , Please email us your industry related news for publication info@OilAndGasPress.com
Follow us: @OilAndGasPress on Twitter | OilAndGasPress on Facebook