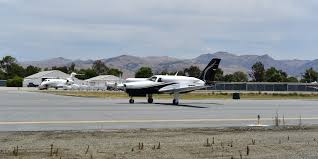 UK's First Commercial-Scale Electric Flight
ZeroAvia, the leading innovator in decarbonising commercial aviation, conducted the first ever electric-powered flight yesterday of a commercial-scale aircraft carried out in the UK. The test flight is a significant milestone both for the UK's net zero and green aviation ambitions, and for ZeroAvia on the journey to demonstrating long-distance zero emission flights in large aircraft.
​
---
The company successfully completed the first flight of the new version of its powertrain from its base at Cranfield Airport.
​​​​
ZeroAvia is focused on developing a hydrogen fuel cell powertrain. Hydrogen-electric offers the same zero-emission potential of battery-electric, but has a much more promising energy-to-weight ratio, making it viable for commercial operations at a much larger scale and in a shorter time frame. Additionally, hydrogen-electric powertrain is projected to have lower operating costs due to the high cost of battery cycling in typical high-utilization regional aircraft. The longer-distance hydrogen-electric test flights are planned for later this summer.
Source / More information : ZeroAvia
---
Report by: OGP/Segun Cole , Please email us your industry related news for publication [email protected]
Follow us: @OilAndGasPress on Twitter | OilAndGasPress on Facebook
Oil and Gas News Straight from the Source
Disclaimer
Most News articles reported on OilAndGasPress are a reflection of what is published in the media. OilAndGasPress is not in a position to verify the accuracy of daily news articles. The materials provided are for informational and educational purposes only and are not intended to provide tax, legal, or investment advice. OilAndGasPress welcomes all viewpoints. Should you wish to provide a different perspective on the above article, please email us [email protected]
---