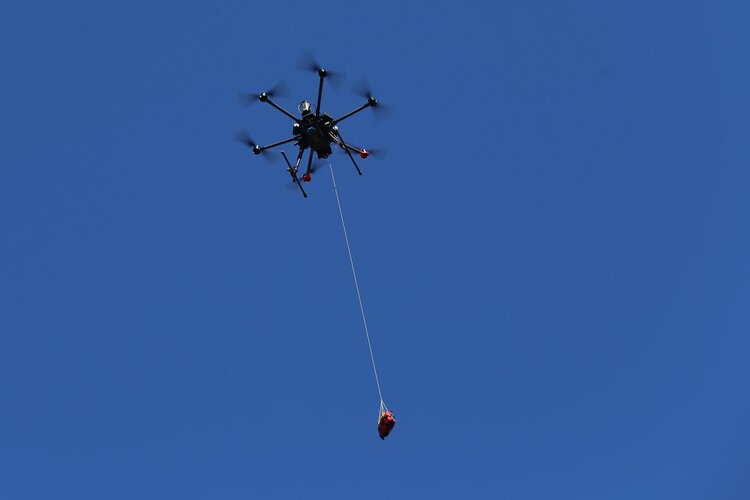 Everdrone expands lifesaving drone service in Denmark
Everdrone, announced that its drones are now being used to deliver Automated External Defibrillators (AEDs) to the scene of cardiac arrests in real-world emergencies – a unique first-of-its-kind project. The service, currently reaching 80,000 residents in the Gothenburg area, is part of a collaboration with Sweden's national emergency call centre, SOS Alarm, and the Centre for Resuscitation Science at Karolinska Institutet (KI).
---
Today, the company announces that operations are expanding internationally thanks to an agreement with the Copenhagen Emergency Medical Services. As for the Swedish operations, KI will remain in a leading role for medical research and follow-up of the project. Copenhagen EMS will act as a research partner and will be responsible for emergency dispatch services to determine which calls need priority drone assistance.
---
The collaborating partners have established a roadmap where the drone service will be deployed in Denmark during the spring of 2021. Expectations are to initially reach more than 100,000 people in rural and semi-urban areas where the ambulance response times are relatively long.
---
The project has received funding of €350,000 from the Eurostars-2 Joint Programme with co-funding from the European Union's Horizon 2020 Research and Innovation Programme.
---
Everdrone made Ny Teknik's Top 33 Most Promising Tech Startups in Sweden, for the second consecutive year.
---
---
Submitted by: Press release
---