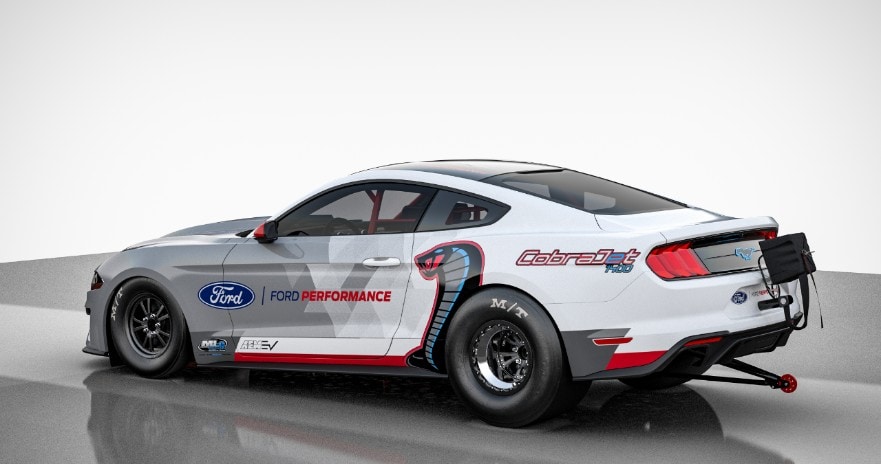 Ford is forming distinct auto Units to Scale EVs
Ford is continuing to transform its global automotive business, accelerating the development and scaling of breakthrough electric, connected vehicles, while leveraging its iconic nameplates to strengthen operating performance and take full advantage of engineering and industrial capabilities.

"This isn't the first time Ford has reimagined the future and taken our own path," said Ford Executive Chair Bill Ford. "We have an extraordinary opportunity to lead this thrilling new era of connected and electric vehicles, give our customers the very best of Ford, and help make a real difference for the health of the planet."

Last May, Ford President and CEO Jim Farley introduced the Ford+ plan, calling it the company's biggest opportunity for growth and value creation since Henry Ford scaled production of the Model T. The formation of two distinct, but strategically interdependent, auto businesses – Ford Blue and Ford Model e – together with the new Ford Pro business, will help unleash the full potential of the Ford+ plan, driving growth and value creation and positioning Ford to outperform both legacy automakers and new EV competitors.
"We have made tremendous progress in a short period of time. We have launched a series of hit products globally and demand for our new EVs like F-150 Lightning and Mustang Mach-E is off the charts," Farley said. "But our ambition with Ford+ is to become a truly great, world changing company again, and that requires focus. We are going all in, creating separate but complementary businesses that give us start-up speed and unbridled innovation in Ford Model e together with Ford Blue's industrial know-how, volume and iconic brands like Bronco, that start-ups can only dream about."
Driving the change was recognition that different approaches, talents and, ultimately, organizations are required to unleash Ford's development and delivery of electric and digitally connected vehicles and services and fully capitalize on the company's iconic family of internal combustion vehicles. The creation of Ford Model e was informed by the success of small, mission-driven Ford teams that developed the Ford GT, Mustang Mach-E SUV and F-150 Lightning pickup as well as Ford's dedicated EV division in China.
---
Information Source: Read More–>
Energy, Climate, Renewable, Wind, Biomass, Sustainability, Oil Price, LPG, Solar, Commodity, Coal, Electric Power, Energy Transition, LNG, Natural Gas, Oil,