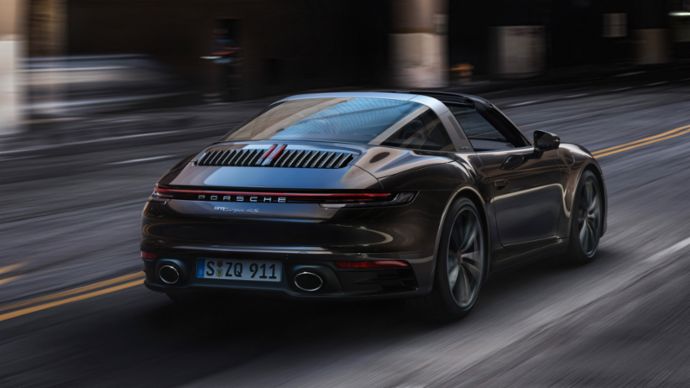 The new 2020, Porsche 911 Targa 4
Porsche completes its sports car trio in time for summer: following on from the Coupé and Cabriolet, the third body variant of the new 911 generation now makes its debut with the all-wheel drive 911 Targa 4 and 911 Targa 4S models.
---
The two new 911 models celebrate their premiere on the Porsche web TV channel 9:11 Magazine.
It is powered by a six-cylinder, three-litre boxer engine with twin turbochargers: the 911 Targa 4 now delivers 283 kW (385 PS; 911 Targa 4: Combined fuel consumption 9.8 l/100 km; combined CO2 emissions 223 g/km) and, in combination with the optional Sport Chrono package, accelerates from zero to 100 km/h in just 4.2 seconds – one tenth faster than before.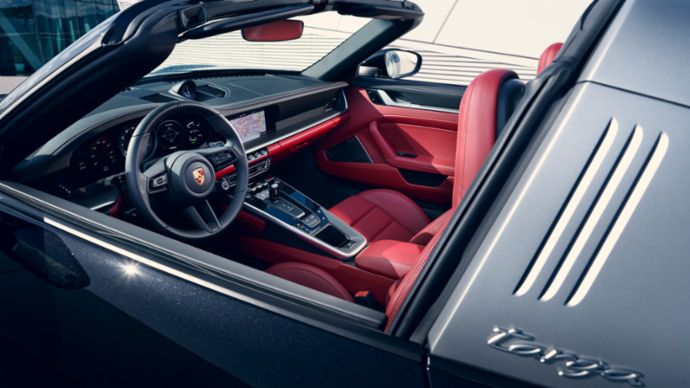 The engine in the 911 Targa 4S boasts 331 kW (450 PS; 911 Targa 4S: Combined fuel consumption 10.3 – 9.9 l/100 km; combined CO2 emissions 235 – 227 g/km) and reaches the 100 km/h mark in just 3.6 seconds under the same conditions – four tenths faster than its predecessor. Top speed of the 911 Targa 4 is 289 km/h (up two km/h), while the 4S peaks at 304 km/h (up three km/h).
---
Both sports cars are fitted with eight-speed dual-clutch transmission (PDK) and intelligent all-wheel drive Porsche Traction Management (PTM) as standard to deliver maximum driving pleasure. Alternatively, the 911 Targa 4S can be ordered with the newly developed seven-speed manual gearbox, with which the Sport Chrono package is included. New technology has also been integrated to extend the range of features for both 911 models and, for the first time,
---
Porsche InnoDrive, which includes adaptive cruise control, is available. Thanks to the enhanced Smartlift function, ground clearance can be programmed so that it is raised for everyday use. The list of options is supplemented by an extensive range from Porsche Tequipment and new personalisation options from Porsche Exclusive Manufaktur. Porsche will further extend the combination of traditional style elements, timeless design and cutting-edge technology in a special edition of the 911 Targa, which will make its debut in June.
---
Highlight:
The new 911 Targa 4 is powered by a rear-mounted 3.0-litre flat-six engine with twin turbochargers delivering 385 horsepower
---
Optional Sport Chrono package it will accelerate from 0-to-62 mph in 4.2 seconds
---
Average fuel consumption under the Worldwide Harmonised Light Vehicles Test Procedure (WLTP) system is 25.9 to 26.9mpg. With CO2 emissions of between 239 and 247g/km.
---
The Targe 4S will peak at a speed of 189mph. The 911 Targa 4 version is reportedly priced from £98,170 and the 911 Targa 4S from £109,725.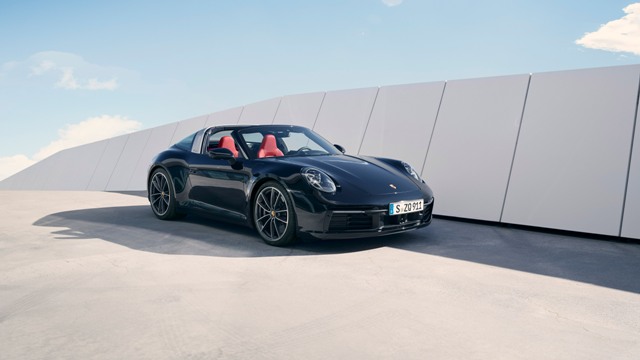 ---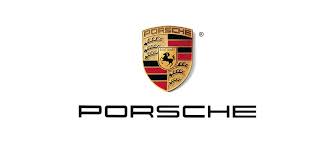 Source / More information : World premiere of the new Porsche 911 Targa
---
Report by: OGP/Segun Cole , Please email us your industry related news for publication [email protected]
Follow us: @OilAndGasPress on Twitter | OilAndGasPress on Facebook
Disclaimer
Most News articles reported on OilAndGasPress are a reflection of what is published in the media. OilAndGasPress is not in a position to verify the accuracy of daily news articles. The materials provided are for informational and educational purposes only and are not intended to provide tax, legal, or investment advice. OilAndGasPress welcomes all viewpoints. Should you wish to provide a different perspective on the above article, please email us [email protected]