Top 10 Least Reliable Used Car Makes And Models
Warrantywise has published data from its Reliability Index for older cars
Expert data analysts at have created their latest Reliability Index using their extended warranty data – which takes into consideration several factors, including frequency of repairs and repair costs – to give each vehicle an overall score out of 100.
TOP 10 LEAST RELIABLE USED CAR MAKES
They have listed the top 10 least reliable used car makes below and it is interesting to see that the list is dominated by expensive, high-end vehicles and supercars, with Italian manufacturer, Ferrari, taking first position as the least reliable car make.
---
Ferrari scored a paltry 13.84 out of 100 in the Reliability Index, but with an average repair cost of £4,913.46 and the highest number of repairs of any of cars in the index – it is no surprise that this car is deemed the least reliable! Particularly when you consider the manufacturer at the other end of the scale is Honda, which we have been crowned the most reliable car make, with an average repair cost of £538.59!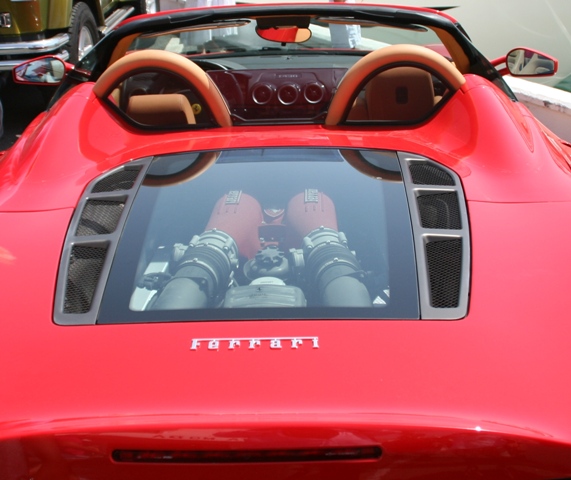 ---
Coming in 2nd and 3rd positions are British manufacturers McLaren and Rolls Royce, again with a high number of repairs required and some of the highest average repair costs in the entire Reliability Index at £4,165.56 and £2,771.53, respectively. Moving down the list, it is clear that British manufacturers are the most heavily featured, with appearances from Italian, Japanese and American manufacturers along the way.
---
However, last place goes to American manufacturer, Tesla, which has clearly not built its reputation on reliability, with 39% of Tesla's experiencing a fault with an average repair bill of £1,289.94!
[Read more…]
---
Most and least reliable used cars
---
MOST RELIABLE
---
1. Lexus RX
2. Honda Jazz
3. Mitsubishi ASX
4. Dacia Sandero
5. Mazda 2
6. Volkswagen UP!
7. Nissan LEAF
8. Lexus CT
9. Ford Ecosport
10. Suzuki Alto
---
LEAST RELIABLE
---
1. Bentley Continental GT
2. Audi A7
3. BMW X6
4. Porsche Cayenne
5. Chevrolet Captiva
6. Land Rover Range Rover Sport
7. Jaguar XJ
8. Audi Q7
9. Mazda CX5
10. Land Rover Range Rover
---
Source: Warrantywise Reliability Index
All data based on a minimum sample size of 100 vehicles per make and per model and relates to repairs between 01/01/2018 and 30/04/2020
---
Source / More information : Warrantywise
---
Report by: OGP/Segun Cole , Please email us your industry related news for publication info@OilAndGasPress.com
Follow us: @OilAndGasPress on Twitter | OilAndGasPress on Facebook
---
Disclaimer
Most News articles reported on OilAndGasPress are a reflection of what is published in the media. OilAndGasPress is not in a position to verify the accuracy of daily news articles. The materials provided are for informational and educational purposes only and are not intended to provide tax, legal, or investment advice. OilAndGasPress welcomes all viewpoints. Should you wish to provide a different perspective on the above article, please email us info@OilAndGasPress.com
Information posted is accurate at the time of posting, but may be superseded by subsequent press releases