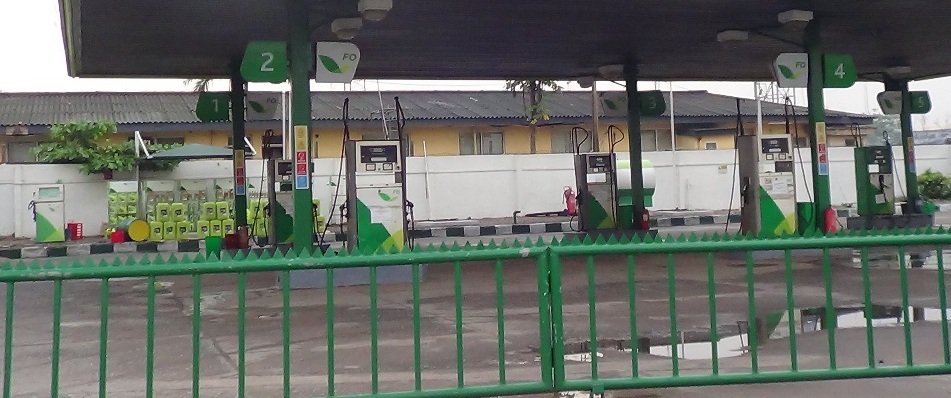 Energy News Brief to 1st October 2021
OPEC members' petroleum exports, which include crude oil and oil products, have dropped significantly, decreasing by 42.9 percent in 2020. The 2020 figure stood at $321 billion compared to $562 billion in 2019, according to OPEC's annual statistical bulletin released on Thursday.
---
Eni Rovuma Basin, on behalf of the Area 4 Partners and in partnership with Standard Bank's Business Incubator, has launched iCreate, its first entrepreneurship support program. This program is part of the local content plan of the Coral South Project and is aimed at Small and Medium sized Enterprises (SMEs) that have been operating in the market for more than two years. The iCreate program aims to strengthen the capacity of SMEs that are already established in the market and that have high potential for growth, in order to make them more competitive and sustainable in the long term. The 12-weeks training program will take place from the 30th of September to the 10th of December of this year.
In addition to training, the initiative includes mentoring and business consultancy support tailored to the needs of the companies, which will also be exposed to market and financing opportunities. The program offers access to a variety of business support services, as well as content from partners and specialists from various sectors of activity. Read More
---
Africa Oil Corp. announced that it has received a substantial dividend from its investee company, Prime Oil and Gas Cooperatief UA ("Prime"). Prime also has successfully completed the September 2021 semi-annual redetermination of its reserves-based lending ("RBL") facility.Prime has distributed a $150 million dividend with a net payment to Africa Oil of $75 million related to its 50% shareholding. The Company has applied the full amount of $75 million received, to reduce the outstanding balance of its corporate loan facility ("Corporate Facility") to $23 million. Africa Oil has an approximate cash balance of $39 million and a positive net cash balance of $16 million, as of September 29, 2021. The Corporate Facility has a three-year term from May 2021 and provides Africa Oil with an undrawn availability of $62 million, until May 2022 and can be utilised for general corporate purposes, subject to customary covenants. Read More
---
Subsea 7 S.A. (Oslo Børs: SUBC, ADR: SUBCY) today announced that the combination of its offshore fixed wind business with OHT ASA (Oslo Børs: OHT) has been completed on 1 October 2021. Subsequent to the combination, OHT ASA will be re-named Seaway 7 ASA.
Subsea 7 Blue Space Limited, a wholly-owned indirect subsidiary of Subsea 7 S.A., holds 72% of Seaway 7 ASA shares and Subsea 7 S.A. will fully consolidate Seaway 7 ASA in its financial statements from 1 October 2021. Read More
---
Gazprom and Moldovagaz signed the document to extend the existing contract for Russian gas supplies to the Republic of Moldova for one month from October 1, 2021. Read More
---
COP26 will open its doors to the British public throughout the international climate summit, with more than 200 events being hosted in the UK-run Green Zone in Glasgow between Monday 1 November and Friday 12 November.
The Green Zone, hosted in the Glasgow Science Centre, will bring together young people, indigenous leaders, businesses and grassroots communities who will showcase cultural performances, exhibitions, talks, film screenings and technical demonstrations to a global audience.
Tickets will be available free of charge to the public with most events also streamed live on the COP26 YouTube channel so people across the UK and the globe can join in. Read More
---
TechnipFMC plc announces that, in accordance with Article 223-16-1 of the AMF General Regulation, it hereby notifies the market that as of 29 September 2021, the Company's capital consists of 450,700,480 ordinary shares of USD 1.00 each. The Company does not hold any shares in treasury. Therefore, the total number of voting rights in the Company is 450,700,480. Read More
---
Mitsubishi Heavy Industries, Ltd. (MHI) is taking a number of significant steps to strengthen its sustainability management structure in order to respond to calls by the international community and diverse stakeholders for greater environmental, social and governance (ESG) sustainability from the corporate sector. The new moves are capped by the establishment on October 1st of a new "Sustainability Relations Department" within the Business Strategy Office. Read More
---
Mitsubishi Heavy Industries, Ltd. (MHI) today has inaugurated a new structure reflecting its absorption of business previously performed by Mitsubishi Power, Ltd. Operations involving the design, manufacturing, sales, engineering and installation of Mitsubishi Power, Ltd.'s thermal power systems have been transferred to the new "Energy Transition & Power Headquarters" established within MHI's Energy Systems domain. The pre-existing business units handling GTCC (gas turbine combined cycle) systems, steam power systems and environmental plant systems have been reorganized into newly designated "Divisions." By consolidating all functions from business strategy proposal development to project execution, MHI achieves an organizational structure that will enable more responsive business operations. Moreover, by subsuming new businesses heretofore handled by the Energy Systems domain into the new Headquarters, MHI will be better positioned to respond to growing global demand for decarbonization in the energy sector. Read More
---
Commodity Prices
Units
Price $
Change
Crude Oil (WTI)
USD/bbl
$75.34
Up
Crude Oil (Brent)
USD/bbl
$78.69
Down
Bonny Light
USD/bbl
$77.82
Up
Natural Gas
USD/MMBtu
$5.60
Up
OPEC basket 30/09/21
USD/bbl
$77.72
Up
At press time 01 October 2021
---
LineStar Integrity Services LLC ("LineStar"), a leading provider of integrated pipeline operations services, today announced that it has completed the acquisition of Energy Project Solutions, LLC ("EPS"), a top compliance service provider based in California. LineStar is a portfolio company of First Reserve, a leading global private equity investment firm exclusively focused on energy.
The acquisition of EPS is aligned with LineStar's strategy of growing its compliance services offering to support midstream, utility, and industrial pipeline operators. EPS is LineStar's third compliance services acquisition in the past year and gives LineStar increased geographical presence, incremental compliance expertise, and the opportunity to enhance customer value through LineStar's broader operations and maintenance services. Read More
---
Rolls-Royce's new mtu engines, new mtu ship automation system, and new mtu Go! tool for remote service have well and truly future-proofed the high-speed catamaran Avemar Dos run by Spanish operator Balearia. Four new-generation mtu 20V1163 M84 units replaced the previous 1163 units, taking the vessel to a new level of ecological soundess. Fuel consumption – and with it CO2 emissions – are 8% lower than with the previous propulsion system. Furthermore, the new Series 1163 units deliver the same power output, but with a 33% reduction in nitrogen oxide emissions, thereby meeting the requirements of the IMO Tier II emissions standard. Read More
---
The active rig count acts as a leading indicator of demand for products used in drilling, completing, producing and processing hydrocarbons.
Region
Period
No. of Rigs
Change
U.S.A
24th Sept. 2021
521
+9
Canada
24th Sept. 2021
162
+8
International
Sept. 2021
787
+10


Baker Hughes Rig Count to 1st October 2021
---
The UN Environment Programme, the Church of England Pensions Board and the Council on Ethics of the Swedish National Pension Funds announced today a multi-stakeholder advisory panel to support the foundation of the Global Tailings Management Institute. The international advisory panel comprising leading figures in tailings management, civil society, industry, finance and academia will guide the development of the Institute, working alongside UNEP. The Institute will support the adoption of the Global Industry Standard on Tailings Management (2020), oversee adherence to and independent verification of the adoption of the Standard. Read More
---
UN Environment Programme (UNEP) and the International Energy Agency (IEA), with the support of the Italian Government, launched the Demand-Driven Electricity Networks Initiative (3DEN) – a new project to accelerate progress on power system modernisation and the effective utilisation of demand-side resources. The energy sector accounts for approximately 65% of total global GHG emissions; these need to be halved by 2030, and eliminated by 2050, to meet the goals of the Paris Agreement. At the same time over 750 million people lack access to electricity and 2.6 billion still cook and heat with wood, charcoal, and other unhealthy fuels. This will require new power capacity and infrastructure expansion. Read More
---
Subsea 7 S.A. (Oslo Børs: SUBC, ADR: SUBCY) (the Company) announced that on 1 October 2021, the Company has transferred 493,163 shares held in treasury to satisfy employee share awards under the Company's Long-term Incentive Plan. Following the above transfer, the number of common shares held in treasury is 1,809,935 representing 0.60% of the Company's issued common shares. The total number of shares in issue, including treasury shares, is unchanged at 300,000,000. Read More
---
OPEC Secretary General, HE Mohammad Sanusi Barkindo, extended his sincere congratulations to the People's Republic of China on the occasion of the country's National Day. In a letter addressed to HE Zhang Jianhua, Administrator of China's National Energy Administration, the Secretary General stated: "It is my great honour to extend our warmest greetings, congratulations and best wishes to the Government and people of China. This is an important and significant day, and OPEC, proud of the strength of its relationship with the National Energy Administration of China, is delighted to celebrate the enduring bonds of friendship between our Organization and your great country." Read More
---
Saudi Arabia is forecasting budget surpluses from 2023 as the economy experiences a "noticeable and anticipated uptick," the Ministry of Finance said on Thursday. The Kingdom will post a surplus of about SR27 billion in 2023, rising to SR42 billion in 2024, the ministry said in a report. That compares with a projected deficit of SR85 billion in 2021 and SR52 billion in 2022. Read More
---
Oil and Gas News Straight from the Source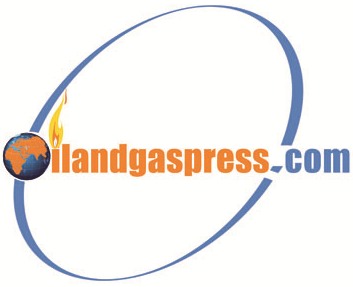 OilandGasPress Energy Newsbites and Analysis Roundup |Compiled by: OGP Staff, Segun Cole. Please send us your industry related news for publication
---
Announce new products, New Partnerships, New director appointment, New office, financial reports, New sales staff, new contracts, charity affiliations and general news and offers by your organisation! Submit your Releases or contact us now!
Submit a Press Release
Oilandgaspress.com | Energy, Climate, Renewable, Wind, Biomass, Sustainability, Oil Price, LPG, Solar,Marine,Aviation,Fuel,Hydrogen,