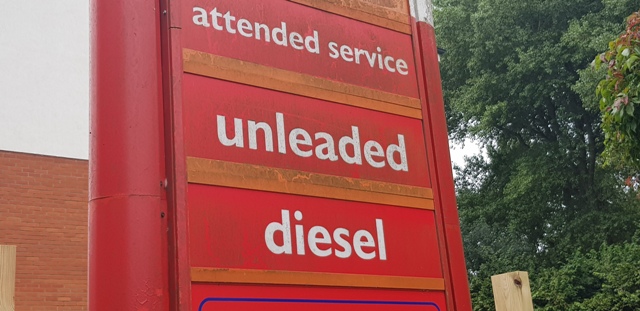 Energy News Digest to 16th Mar. 2022. OPEC daily basket price stood at $110.67/bl, Tue, 15th Mar. 2022
Oil continues to fluctuate around the $100 a barrel mark as uncertainty persists over the global economy.
API reported a draw in gasoline inventories at 3.794 million barrels for the week ending March 11
---
March Solar Energy Generation by State Report
California remains in first place among states generating electricity from solar power this month. The Golden State generated almost 30% of the U.S. total of 9,208 thousand megawatt-hours, according to ChooseEnergy.com®'s March 2022 Solar Report. The report is an analysis of the most recent data from the U.S. Energy Information Administration (EIA). Following is a breakdown of the rest of the states (all shown in thousand megawatt-hours) from the EIA's most recent data from December 2021: Read More
---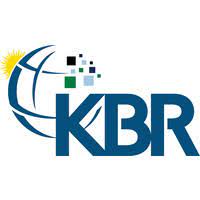 KBR (NYSE: KBR) was awarded a new $70 million contract to provide technical analysis for sensor development that addresses current and future threats for the U.S. Army Program Executive Office Missiles and Space, Search, Track, Acquire, Radiate, Eliminate (STARE) Project Office. KBR was awarded this contract under the Department of Defense Information Analysis Center's (DoD IAC) multiple-award contract (MAC) vehicle. These DoD IAC MAC task orders are awarded by the U.S. Air Force's 774th Enterprise Sourcing Squadron to develop and create new knowledge for the enhancement of the DTIC repository and the R&D and S&T community. Read More
---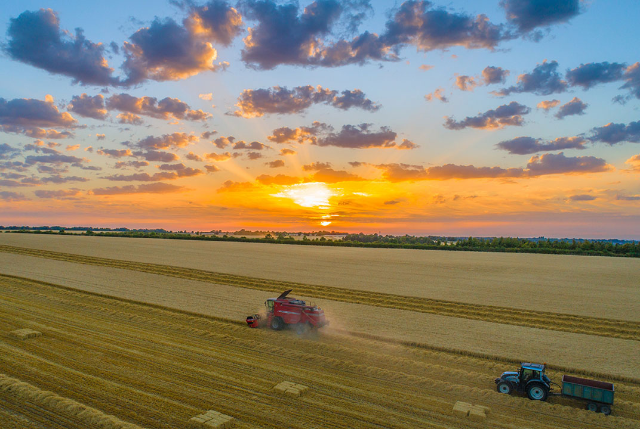 New research from Inmarsat has revealed that over half of oil and gas businesses lack in-house security, data science and connectivity skills to develop, deploy and manage IoT projects – with skills shortages being the top barrier to industrial IoT adoption.
Key findings of the research, which surveyed 450 leaders across agriculture, utilities, mining, oil and gas, and transport and logistics, include:
Only 32% of oil and gas organisations have the needed skills in house to successfully integrating IoT into their operations
55% of all oil and gas organisations lack the cyber-security talent, equalled with staff with experience and skills in connectivity technology (55%), and followed by data science and analytics (53%) and technical support (46%) Only 28% of oil and gas respondents claim to have all the skills needed at C-suite or senior leadership level to integrate fully IoT into their overall business strategies Oil and gas organisations with a formal IoT strategy have far more strategic support for IoT at board level (45%) than those without (11%) Read More
---
Shell and Eni both declared force majeure on key oil flows from Nigeria, threatening to disrupt supplies in a market that's already fretting about the impact of Russia's invasion of Ukraine. Shell's measure has been in place since March 3 and applies to its Bonny export program. Eni's relates to Brass crude cargoes and follows a pipeline blast in the Bayelsa state. Force majeure is a legal step that allows companies not to meet contractual obligations for reasons that are out of their control. More
---
EDF Renewables Ireland is announcing plans to develop a c.50MW wind farm to the northwest of Old Leighlin in Co. Carlow. The proposed Seskin Wind Farm will be located in the townlands of Seskinrea and Ridge, and could power more than 36,000 homes.* The project team is currently gathering wind data and mapping the environmental constraints on site which will be used to create a preliminary wind turbine layout. Detailed environmental studies will also be carried out at the site, including ecology, noise, landscape and visual assessments. The results of these studies, together with feedback gathered in consultation with local communities, will be used to determine the final wind farm layout and number of turbines. EDF Renewables Ireland intends to submit a planning application and an Environmental Impact Assessment Report in support of the project, which could consist of up to seven turbines, to Carlow County Council in late 2022 or early 2023. Read More
---
EDF Renewables UK and Hynamics, a subsidiary of EDF Group specialising in hydrogen, are announcing plans to invest significantly in their Teesside operation, supporting local and national government aspirations to regenerate Tees Valley by investing in decarbonisation.
EDF is the latest business to commit investment to Tees Valley, announcing plans for a green hydrogen production centre in the vicinity of the former Redcar steelworks. Tees Green Hydrogen, will be a pioneering project, using the green electricity from nearby Teesside Offshore Wind Farm along with a new solar farm, which EDF Renewables UK intends to construct near Redcar, to power its hydrogen electrolyser. The project will supply local business customers with hydrogen to support decarbonisation efforts and a significant reduction in industrial pollution.
The initiative was announced at Teesworks with British Steel Lackenby and PD Ports. Read More
---

Oil and Gas Blends
Units
Oil Price $
change
Crude Oil (WTI)
USD/bbl
$98.01
Up
Crude Oil (Brent)
USD/bbl
$102.20
Up
Bonny Light
USD/bbl
$103.00
Down
Natural Gas
USD/MMBtu
$4.69
Up
OPEC basket 15/03/22
USD/bbl
$102.86
Down
At press time 16th March 2022
---
Exxon Mobil Corporation XOM is looking to divest its Bakken shale assets in North Dakota as part of the plans to reduce expenses amid the surging oil prices, per a report by Bloomberg. The move came as the company received acquisition interest from undisclosed entities.
In 2021, ExxonMobil generated cash proceeds of $3 billion through asset divestments. XOM is expected to receive $5 billion by divesting the Bakken assets. The company is in the final stage of discussions with bankers to help initiate the sale process. Notably, the final decision has not yet been reached on pursuing a sale. Read More
---
---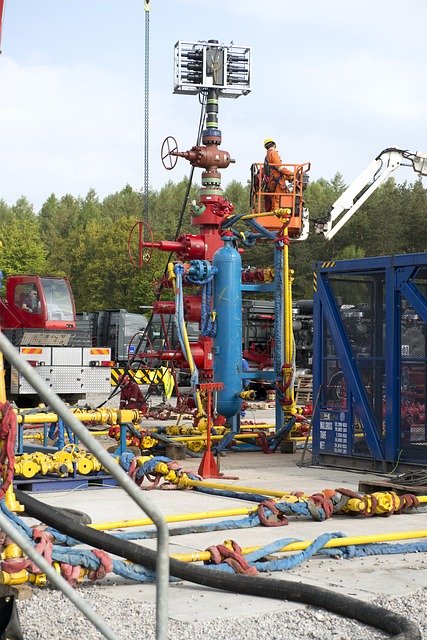 Further to the Business Secretary saying in the Commons on 9 March that "it did not necessarily make any sense to concrete over the wells" at the Preston New Road site in Lancashire, Francis Egan, CEO of Cuadrilla Resources, said:
"The Oil and Gas Authority (OGA) has set us a deadline of 30th June for filling our shale gas wells with concrete. Plugging and abandoning these two wells takes 2-3 months, which is why work's starting next week. That means we have a rig contracted, waiting to travel to our site in Lancashire, costing dearly for every day it waits idle.
"I urgently request the Business Department and the OGA to formally withdraw its instruction to plug the wells. They should also put sensible protections in place to ensure that companies like Cuadrilla and others aren't forced to suffer the risk and financial uncertainty of operating in a position where a Government can keep changing its mind and require wells to be cemented whilst they are still useful. Read More
---
Enphase Energy, Inc. (NASDAQ: ENPH), a global energy technology company and the world's leading supplier of microinverter-based solar and battery systems, announced today the acquisition of SolarLeadFactory LLC. Founded in 2012, the company provides high quality leads to solar installers. SolarLeadFactory has joined Enphase with the objective of substantially increasing lead volumes and conversion rates to help drive down the customer acquisition costs for installers.
Enphase has set out to build a digital platform for installers that incorporates tools to design, permit, install, monitor, and maintain solar and battery systems. This acquisition adds lead generation capabilities to that toolset. Enphase will continue to focus on integrating these tools into the digital platform so that its entire network of installers can realize maximum efficiencies in selling to homeowners. Read More
---
Enphase Energy, Inc. announced that Enphase installers in Belgium have seen a growing number of deployments of the Enphase® Energy System, powered by IQ™ Microinverters and IQ™ Batteries, following the launch of the IQ Battery in Belgium last year.
Belgium is a leader in driving home battery adoption. It was among the first countries globally to offer subsidies for home battery systems as energy consumers paid high energy prices and received low value for exporting excess solar energy. The Enphase Energy System provides an all-in-one solution with its IQ Batteries and IQ Microinverters that allows homeowners to store their energy for later use and avoid relying on expensive energy from the grid. Read More
---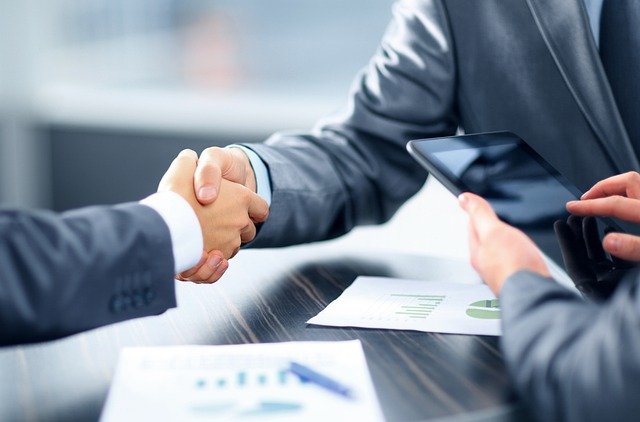 Petrus Resources Ltd. announced that it has closed its previously announced acquisition of a privately owned limited partnership and its general partner for total consideration of approximately $14.4 million, consisting of the issuance of 10 million common shares of the Company.
Petrus' approved 2022 capital budget remains at $50-$55 million following the acquisition. Capital will be largely focused on the drilling, completion and tie-in of 14 net wells in Ferrier. The 2022 budget was constructed using a price forecast of WTI at US$69.00/bbl, AECO at $3.20/GJ and a foreign exchange rate of US$0.79. Read More–>
---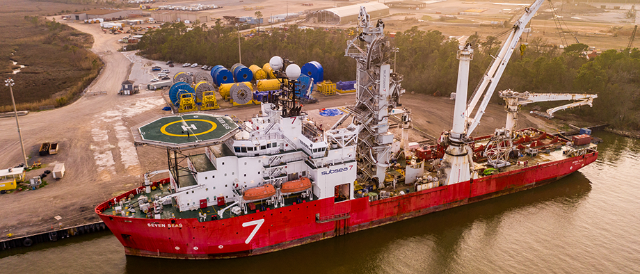 Subsea 7 S.A announcedthe award of a substantial1 contract that will be recorded in the backlog of Subsea and Conventional business unit in the first quarter of 2022.
The award, made to a consortium including Subsea 7, comprises engineering, procurement, construction, and installation (EPCI) of offshore facilities, subsea pipelines, and associated infrastructure.
Project management and engineering will commence immediately, and offshore activities are scheduled to commence in Q3 2024. No further details are disclosed at this time due to contractual obligations. Read More–>
---
Local organization Sustenta Honduras developed the Climate Empowerment Forums, a space for the co-creation of climate proposals aimed at Honduran youth, within the framework of COP26. The British Embassy supported Sustenta Honduras, an organization led by young people, to develop capacities on climate change and propose programmes, projects and policies that address the differentiated needs of youth in the face of the climate crisis.
Honduras was considered in 2017 the most vulnerable country to climate change in the world, according to the climate vulnerability index. After being hit by two storms Eta and Iota in a space of two weeks in 2021, the weakness of the country's infrastructure in the face of extreme weather events was evident. Sustenta raised the voice in representation of young people and the future generations who will inherit the greatest effects of the decisions made today in regard of climate change. Read More
---
A total of 113,774 treasury shares of Neste Corporation has on 15 March 2022 been conveyed without consideration to the key persons participating in the Performance Share Plan 2019-2021 and in the Restricted Share Plan 2019-2021 of the share-based incentive program 2019 in accordance with the terms and conditions of the program.
The decision of the Board of Directors on the share transfer is based on a share issue authorization granted by the Annual General Meeting of Shareholders on 18 May 2020.
A total of 90 persons are in the target group of the payment from the plans.
After the aforementioned share transfer implemented on 15 March 2022, the company holds 1,127,888 own shares.
Neste Corporation has announced the share-based incentive program on 11 December 2018 and the aforementioned decision on the transfer of own shares on 10 February 2022. Read More
---
Region
Period
Rig Count
Change
U.S.A
11th March 2022
663
+13
Canada
11th March 2022
206
-11
International
February 2022
813
-28
Baker Hughes
---
---
On January 21, 2022, TotalEnergies announced its decision to withdraw from the Yadana field and from gas transportation company MGTC in Myanmar, both as operator and as shareholder, because the situation in this country no longer allowed TotalEnergies to make a sufficiently positive contribution. Since then, TotalEnergies has initiated a due diligence process to ensure a responsible withdrawal for its stakeholders in Myanmar, particularly its employees and the local communities that have been supported by TotalEnergies for many years through its role as an operator in the MGTC gas pipeline area.
On March 14, 2022, PTTEP International, a subsidiary of the Thai national energy company PTT, confirmed its willingness to take over as operator of Yadana and MGTC and, in line with this decision, to increase its direct stake in Yadana by taking over TotalEnergies' equity share. Chevron has also decided to take over TotalEnergies' equity share, thereby increasing its stake in Myanmar. As a reminder, in light of the exceptional situation, TotalEnergies has chosen to withdraw from Myanmar without seeking any financial compensation for its assets. Read More
---

Hitachi Energy has won an order from Berliner Verkehrsbetriebe (BVG), Germany's biggest municipal public transportation company, to supply its Grid-eMotion Fleet smart charging infrastructure to help BVG transition to sustainable mobility in Berlin, the country's capital.
Hitachi Energy will provide a complete Grid-eMotion Fleet grid-to-plug charging infrastructure solution for the next two bus depots to be converted in the bus electrification program. Hitachi Energy's solution offers the smallest footprint for both the connection, as well as low noise emissions and high reliability – three key requirements for bus depots in a densely populated urban environment, where space is limited and flawless charging is vital to ensure buses run on time.
The solution comprises a connection to the distribution grid, power distribution and DC charging infrastructure with charging points and smart charging systems. Hitachi Energy will perform the engineering and integrate, install and service the entire solution. The solution has a compact and robust design that requires less equipment than competing infrastructure, which results in a small footprint, lower operating and maintenance costs, and higher reliability. Typically, Grid-eMotion Fleet requires 60 percent less space and 40 percent less cabling than alternative charging systems; it also provides superior overall system reliability. Read More
---
Subsea 7 (Oslo Børs: SUBC, ADR: SUBCY) today announced the publication of the Annual Report containing the Consolidated Financial Statements for the Subsea 7 Group and the Annual Accounts of Subsea 7 S.A., the Parent Company, for the year ended 31 December 2021. The Annual Report is accompanied by the Sustainability Report for 2021, which was also published today. Read More
---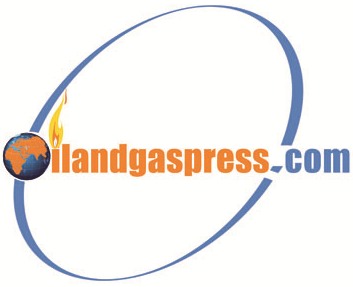 OilandGasPress Energy Newsbites and Analysis Roundup |Compiled by: OGP Staff, Segun Cole @oilandgaspress.
Disclaimer: News articles reported on OilAndGasPress are a reflection of what is published in the media. OilAndGasPress is not in a position to verify the accuracy of daily news articles. The materials provided are for informational and educational purposes only and are not intended to provide tax, legal, or investment advice.
Submit a Press Release