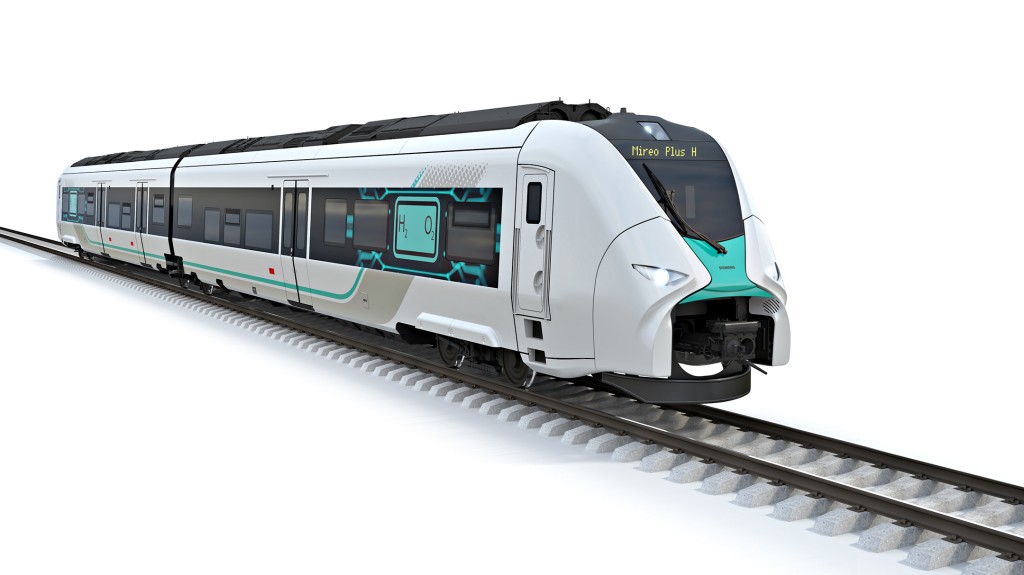 Deutsche Bahn and Siemens enter the Hydrogen Age
Deutsche Bahn (DB) and Siemens Mobility are driving forward the climate-friendly transition in transport and are testing the use of hydrogen for rail for the first time. The aim is to test a completely new overall system consisting of a newly developed train and a newly designed filling station. DB will refit one of its maintenance shops for servicing the hydrogen-powered train.
---
Both companies will test a climate-friendly complete system consisting of the train and its specially developed infrastructure.
The system consisting of trains and infrastructure is intended to replace dieselpowered trainsets operating on regional routes and further reduce CO2 emissions. A one-year test of the train in the region around the city of Tübingen is planned.
The state government of Baden-Württemberg is providing support for the project, and the Federal Ministry for Transport and Digital Infrastructure (BMVI) has announced its intention to fund the project.
---
The prototype that Siemens Mobility will build is based on the Mireo Plus regional train. The two-car train set will be equipped with a newly developed hydrogen drive.
The designated Mireo Plus H will be as powerful as its electric counterpart and have an operating range of up to 600 kilometers.
---
Deutsche Bahn is developing a new type of fueling station that can refuel the train in the same time as a diesel-powered train. The hydrogen will be produced on site in Tübingen using traction electricity generated from renewable sources. DB will partially refit its maintenance shop in the city of Ulm to service the new hydrogen train.
---
During its planned trial operation between Tübingen, Horb and Pforzheim in 2024, the train will replace a conventional diesel-powered unit running on the route. The new hydrogen drive will save around 330 tons of CO2 in one year. DB currently operates around 1,300 diesel-powered trains in regional service, and roughly 40 percent of DB's 33,000-kilometer rail network is not electrified. In addition to the option of further electrifying the system, the use of hydrogen-powered trains offers one possibility for DB becoming climate-neutral.
Information Source: Read Full Release ..
---
Submitted by: Press release
Report by: OGP/Segun Cole , Please email us your industry related news for publication info@OilAndGasPress.com
Follow us: @OilAndGasPress on Twitter | OilAndGasPress on Facebook
News on Saving Energy, Protecting the Environment
---
Disclaimer
Most News articles reported on OilAndGasPress are a reflection of what is published in the media. OilAndGasPress is not in a position to verify the accuracy of daily news articles. The materials provided are for informational and educational purposes only and are not intended to provide tax, legal, or investment advice. OilAndGasPress welcomes all viewpoints. Should you wish to provide a different perspective on the above article, please email us info@OilAndGasPress.com