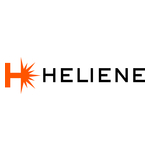 Heliene Recognized as a Top Performer in PVEL's PV Module Reliability Scorecard
SAULT STE. MARIE, Ontario–(BUSINESS WIRE)–Heliene, a customer-first provider of North American made solar modules, has been recognized as a Top Performer in the 2022 PV Module Reliability Scorecard published today by PV Evolution Labs (PVEL), the leading independent lab for the downstream solar and energy storage market.
Now in its eighth installment, the PV Module Reliability Scorecard provides the industry with vital knowledge about long-term reliability and performance data. It summarizes results from the PV Module Product Qualification Program (PQP), a comprehensive testing regime established by PVEL in 2012 to provide empirical data for PV module supplier benchmarking and project-level energy yield and financial models.
This year, Heliene received Top Performer status for its 108HC-M10[355W-400W], 120HC-M10[405W-450W], 132HC-M10[455W-500W], and 144HC-M10[505W-550W] Monofacial and Bifacial modules. Top Performer status is given to model types with less than 2 percent degradation for the PQP reliability tests included in the 2022 publication. Heliene received Top Performer status for its 72M and 60M modules in the 2020 PV Module Reliability Scorecard.
"We're honored to once again receive the distinction of Top Performer from PVEL, which is globally recognized for high-standard independent quality evaluations," said Martin Pochtaruk, CEO at Heliene. "This accomplishment validates our longstanding commitment to customer success and furthers our reputation and track record as a highly bankable module manufacturer."
"On behalf of the entire PVEL team, I congratulate and applaud Heliene for being recognized as a Top Performer in this year's PV Module Reliability Scorecard," said Tristan Erion-Lorico, VP of Sales and Marketing at PVEL. "PVEL commends manufacturers like Heliene who have demonstrated a commitment to product quality and reliability amidst rapidly growing demand for solar energy."
Heliene's M10 modules are manufactured at the company's state-of-the art facilities. All of Heliene's manufacturing locations are compliant with international quality standards and are ISO 9001 certified. Heliene's products are all backed by a 15 Year Workmanship Warranty and a 25 Year Linear Performance Guarantee.
---
You can find additional information about each of Heliene's top performing models at https://modulescorecard.pvel.com/manufacturer_name/heliene/.
About Heliene
Heliene is one of North America's fastest-growing domestic module manufacturers serving the utility-scale, commercial, and residential markets. With an in-house logistics team and remarkably responsive support staff, Heliene delivers competitively priced, high performance solar modules precisely when and where customers need them to accelerate North America's clean energy transition. Founded in 2010, Heliene is recognized as a highly bankable Tier 1 module manufacturer and has production facilities located in Ontario, Minnesota and Florida. For more information, visit www.heliene.com.
Contacts
Annika Harper
Antenna Group for Heliene