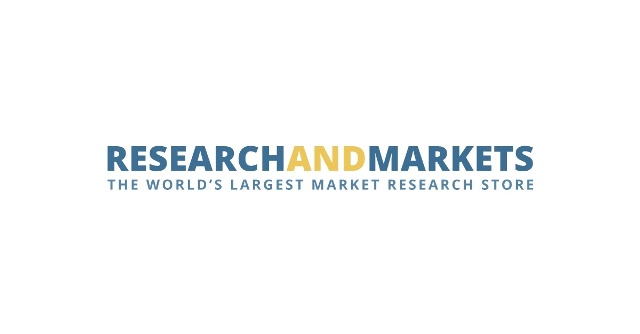 Middle-East Solar Power Industry to 2027 – Solar Photovoltaic (PV) Projects to Drive the Market
DUBLIN–(BUSINESS WIRE)–The "Middle-East Solar Power Market – Growth, Trends, COVID-19 Impact, and Forecasts (2022 – 2027)" report has been added to ResearchAndMarkets.com's offering.
The Middle-East solar power market is expected to grow at a CAGR of more than 11% over the forecast period of 2022-2027.
Companies Mentioned
JinkoSolar Holding Co. Ltd
First Solar Inc
Enerwhere Sustainable Energy DMCC
ACWA POWER BARKA SAOG
Alsa Solar Systems LLC.
Enviromena Power Systems
Trina Solar, Ltd
JA SOLAR Co.,Ltd
Sungrow Power Supply Co Ltd
Hitachi Energy Ltd.
Canadian Solar Inc
Key Market Trends
Solar Photovoltaic (PV) Projects to Drive the Market
Photovoltaic (PVs) are arrays of cells containing a solar photovoltaic material that converts solar radiation or energy from the sun into direct current electricity. Photovoltaic (PV) solar panels held a share of more than 93.57% of total middle east solar energy installed in 2020.
The Solar PV installed capacity of the Middle-East has grown up to 6.520 GW in 2020, which is higher compared to 5.485 GW installed in 2019. Upcoming projects are expected to further increase the capacity in the forecast period.
In November 2021, Shams Ad-Dhahira Generating Company commissioned Ibri 2 Solar PV Project with 500 MW installed capacity in Al-Dhahirah Governorate, Oman. The project has an investment cost of USD 400 million and is able to produce 1,600 gigawatt-hours (GWh) electricity to power an estimated 33,000 homes in Oman.
Moreover, in April 2021, EDF Renewables and Nesma Company announced that it had reached financial close on a 300-megawatt (MW) utility-scale photovoltaic (PV) solar power plant. The plant is located southeast of Jeddah and is expected to begin enter operation by the end of 2022.
With several projects under construction or the tender phase in countries like Saudi Arabia, and the United Arab Emirates, considerable growth in the solar PV is expected to drive the solar power market in the Middle-East region over the forecast period.
Saudi Arabia to Dominate the Market
In Saudi Arabia, the solar energy installed capacity growth can be attributed to the National Renewable Energy Program that had a target of installing 35 renewable projects with 58.7 GW of installed capacity by 2030.
The installed solar power capacity for Saudi Arabia in 2020 was 409 MW and is likely to increase in the coming years. Also, the Solar PV installed capacity for Saudi Arabia raised to 359 MW in 2020, which is higher compared to 34 MW in 2018.
In April 2021, ACWA Power inaugurated the 300 MW Sakaka PV IPP, the country's first utility-scale renewable energy project, at an investment cost of SAR 1.2 billion. The project was awarded to ACWA Power at a record-breaking tariff of USD 2.3417 cents/kWh (8.781 halalas/kWh).?
Moreover, on April 8th, 2020, The Ministry of Energy has issued the "Request for Proposals" (RFP) for round three, 'Category B'. Round three is comprised of four Solar PV projects with a combined generation capacity of 1,200 megawatts (MW). The projects, are located on four sites in the central region of Saudi Arabia.
Therefore, based on the above-mentioned facts, Saudi Arabia is expected to witness significant demand for the solar power market in the Middle-East region over the forecast period.
---
Key Topics Covered:
1 INTRODUCTION
2 RESEARCH METHODOLOGY
3 EXECUTIVE SUMMARY
4 MARKET OVERVIEW
4.1 Introduction
4.2 Installed Capacity and Forecast in MW, till 2027
4.3 Recent Trends and Developments
4.4 Government Policies and Regulations
4.5 Market Dynamics
4.5.1 Drivers
4.5.2 Restraints
4.6 Supply Chain Analysis
4.7 Porter's Five Forces Analysis
5 MARKET SEGMENTATION
5.1 Technology
5.1.1 Solar Photovoltaic (PV)
5.1.2 Concentrated Solar Power (CSP)
5.2 Geography
5.2.1 Saudi Arabia
5.2.2 The United Arab Emirates
5.2.3 Oman
5.2.4 Rest of the Middle-East
6 COMPETITIVE LANDSCAPE
6.1 Mergers and Acquisitions, Joint Ventures, Collaborations, and Agreements
6.2 Strategies Adopted by Leading Players
6.3 Company Profiles
7 MARKET OPPORTUNITIES AND FUTURE TRENDS
For more information about this report visit https://www.researchandmarkets.com/r/ixpvnp
Contacts
ResearchAndMarkets.com

Laura Wood, Senior Press Manager

press@researchandmarkets.com
For E.S.T Office Hours Call 1-917-300-0470

For U.S./CAN Toll Free Call 1-800-526-8630

For GMT Office Hours Call +353-1-416-8900