Waddenwind Dutch wind farm Generates Commercial Electricity
RWE Supply & Trading will purchase the full production of the Dutch onshore wind developed by Waddenwind, a group of local farmers in the province of Groningen. RWE Supply & Trading expects to market both the electricity and the associated guarantees of origin to its large industrial and municipal customers.
The wind farm, consisting of 12 wind turbines, is located on a dyked area (Oostpolder) south of the port of Eemshaven.
The turbines will generate an average of 190,000 megawatt-hours of green electricity per year, enough to supply an equivalent of 70,000 households with electricity.
---
The first wind turbines will start generating electricity in early 2021 and the complete wind farm is scheduled to be fully operational as of January 2022.
RWE already has a strong presence in the Netherlands – the company generates electricity from wind and solar well as from gas and biomass and coal. RWE currently operates seven wind farms in the country, with four more under construction.
---
Source: [Read more…]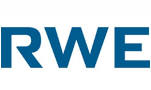 ---
Report by: OGP/Segun Cole , Please email us your industry related news for publication info@OilAndGasPress.com
Follow us: @OilAndGasPress on Twitter | OilAndGasPress on Facebook