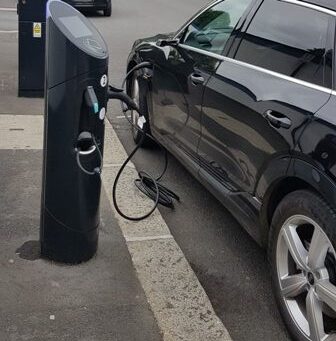 Electric Vehicle Market forecast
According to the report, the global electric vehicle market is projected to surpass US$ 1.53 Bn by 2031, expanding at a CAGR of 26.62% during the forecast period. An electric vehicle operates on an electric motor, instead of an internal-combustion (I.C.) engine that generates power by burning a mix of fuel and gases. These vehicles have a battery and an electric motor to either assist the I.C engine or fully drive the vehicle.
Government authorities and policymakers are major drivers for electrification of transportation. National as well as international agencies are actively participating in promoting design, development, manufacturing, and adoption of electric vehicles. Transportation regulation agencies have relaxed several rules related to electric vehicles and also implemented several stringent emission norms for vehicles, which is encouraging OEMs to increase their electric vehicle offerings.
---
In terms of region, the global electric vehicle market has been segregated into North America, Europe, Asia Pacific, Middle East & Africa, and Latin America. Asia Pacific dominated the global electric vehicle market in 2020. China is one of the leading countries, globally, in terms of electric vehicle production and sales. Majority of the automakers in Asia Pacific have shifted trends toward electric vehicles due to rise in consumer demand and support from government agencies. This, in turn, is projected to lead the region to account for a major share of the global electric vehicle market by the end of the forecast period.
Electric Vehicle Market Players
---
Prominent players operating in the global electric vehicle market include ABB Ltd., Alcraft Motor Company, Baic Motor, BMW, BYD, Chery, Continental AG, Daimler, Ford Motor Company, Geely, General Motors, Hitachi Automotive Systems, Ltd., Honda Motor Co., Ltd., Hyundai, JAC, Kia Motors, Nidec Corp., Nissan Motor Corporation Ltd., Protean Electric, REE Auto, Rivian, Saic Motor, Tesla Motors, Toyota Motor Corporation, Volkswagen, Volvo, and Zotye.
---
Information Source: Read More
Oilandgaspress.com | Energy, Climate, Renewable, Wind, Biomass, Sustainability, Oil Price, LPG, Solar