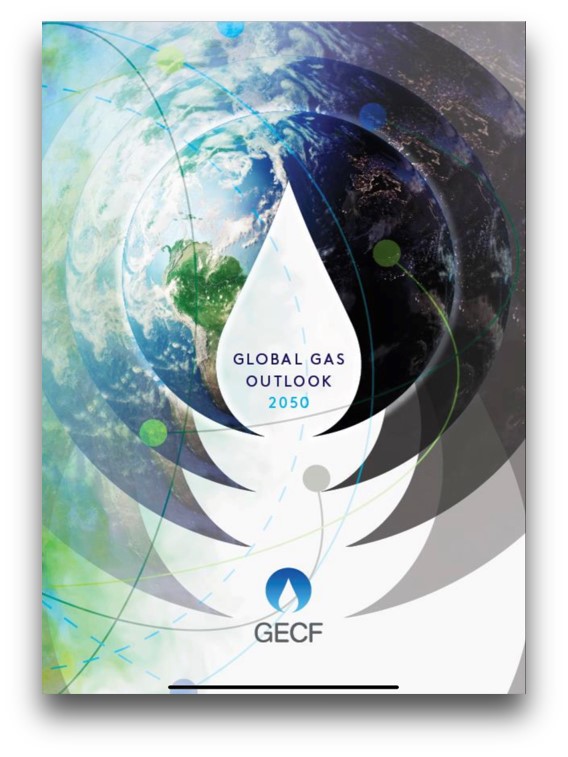 GECF Global Gas Outlook 2050's fifth edition unveiled
The Gas Exporting Countries Forum (GECF), the global platform of the leading gas producing nations, today unveiled the 5th edition of its annual GECF Global Gas Outlook 2050 (Outlook) at an online event attended by energy ministers and senior representatives from the Forum's Member Countries together with a bevy of dignitaries and gas industry stakeholders.
---
The Outlook is the most extensive forecast of the global gas industry and presents multiple forward-thinking scenarios, from COVID-19 recovery to hydrogen economy, up to 2050 – a year by when gas is expected to firmly become the primary fossil fuel of the XXI century.
---
The Outlook's detailed quantitative assessments account for national energy strategies, environmental and climate policies, and investments and business decisions.
---
The forecast remains the flagship publication of the association of 19 member countries, which together represent 70% of the world's proven gas reserves, 44% of its marketed production, 52% of pipeline, and 51% of LNG exports in the world.
---
HE Viktor Zubkov, Special Representative of the Russian President for Cooperation with the GECF and Chairman of the Board of Directors of Gazprom, said: "The Global Gas Outlook, being launched today, presents a quality assessment of how macroeconomic conditions, energy policies, prices and investment decision have their influence on the development of natural gas markets (worldwide). "At the same time, this new edition closely examines the effect of the COVID-19 pandemic on global energy markets and focus on the strengthening role of natural gas in the energy transition."
---
Download Full Release : GECF-Global-Gas-Outlook-2050s-fifth-edition-unveiled
---
More Information Source: GECF ..–>
---
Press release by: