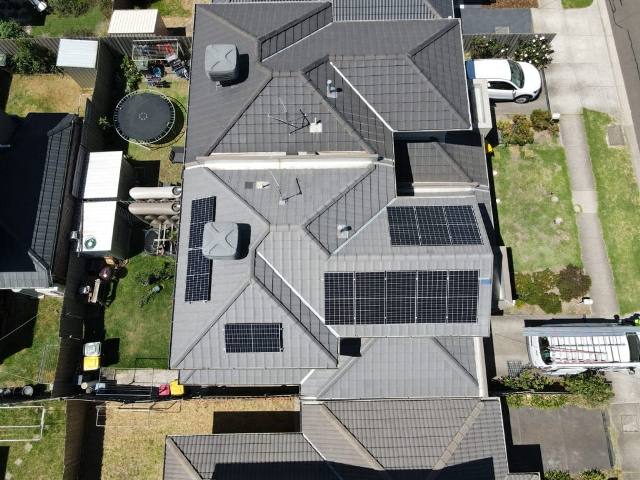 Jinko Solar Panel Review: Are They Worth The Hype?
Jinko has created one of the best solar panels in the world right here. It's new, it's effective and it's affordable. It's easily one of the best on the market right now. What really makes it incredible, is that it can perform similar to panels like SunPower and LG but costs half as much.
However, where shines the brightest is the warranties that come with the Jinko N Type 370w Tiger series. It offers a fantastic 20 year product warranty coming close to LG and Sunpowers. This is super impressive, I'd even say it gives SunPower a good run for its money… It's a tough one. Feel free to read my full SunPower solar panel review here. 
---
Jinko has made sure that they are offering solar panels that are low in cost, but high in performance and quality. You can get these in half cut cells as well.
---
Even this budget solar panel comes with some powerful long lasting warranties that make you question if there is much difference between Jinko and the high end solar panels.
Jinko Cheetah Series key selling points;
Sizes of 325W-340W
Efficiency of 20.38%
Half Or Full Cell Technology
5 Busbar Solar Cell
PID Resistance
Low Light Performance
P-Type Cells
TUV Certified
Lowers BOS Costs
Advanced Glass Texture
Limited Power Degradation
Best Value For Money
12 Year Product Warranty
25 Year Performance Warranty
jinko cheetah solar panel
---
Conclusion:

Jinkos Cheetah series is definitely one of the best value solar panels in the world right now. You can see why it's extremely popular.
Although the cost is low, the performance is really high. Overall this solar panel would be known as an all rounder. Plus this panel provides a really fast return on investment. It comes with a good set of warranties to back up its performance as well. All in all, I would say this is one of the best budget solar panels for Australian homeowners.
It certainly gives the high end solar panels a run for their money.
---
How Efficient Are Jinko Solar Panels?
On average, Jinko solar panels provide around a 19-21% conversion efficiency.
For their Cheetah solar panel series you can expect an efficiency of 20.38%.
With the new, high end Tiger series you can expect a conversion efficiency of 21.16%.
Lastly, for the Swan series you can expect to see around 19.7% efficiency.
---
In the industry I would say this is good, but not the best. However, in saying this Jinko have actually claimed to have broken the world record with their N-Type cells scoring a 24.79% conversion efficiency.
---
Information Source: Read Full Review –> By George Panayides , Lightning Solar.
Oilandgaspress.com | Energy, Climate, Renewable, Wind, Biomass, Sustainability, Oil Price, LPG, Solar
Please use our attached online form.
Announce new products, New Partnerships, New director appointment, New office, financial reports, New sales staff, new contracts, charity affiliations and general news and offers by your organisation! Submit your Releases or contact us now!

Submit a Press Release
Follow us: @OilAndGasPress on Twitter | OilAndGasPress on Facebook