COVID-19: SHELL'S GLOBAL RESPONSE
As the global impact of the COVID-19 virus spreads, Shell is putting the safety and health of our people and our customers first, along with the safe operations of all our businesses. We continue to monitor the situation daily – country-by-country – and to follow the advice of the relevant national health authorities. And, given the very dynamic situation, we are in regular contact with our suppliers and key customers.
—
At each operating site and office around the world we have business continuity plans in place to sustain our operations and supply chains, so that we can continue to provide vital energy products to countries, communities, businesses, motorists and homeowners.
This includes supplying many countries with liquefied natural gas, as well as providing chemicals for essential industrial processes. We are increasing production of isopropyl alcohol, a key chemical ingredient of hand sanitisers.
—
"I am enormously proud of the way that Shell staff across the world have stepped up to ensure that customers continue to be supplied and that our operations can continue with as little disruption as possible," said Huibert Vigeveno, Downstream Director of Shell. "I am particularly grateful that our staff are doing so amid uncertainty and disruption in their personal lives. We are determined to do all we can to keep them healthy."
—
Shell is doing many things to keep our staff and customers safe and healthy across our global network of service stations, such as carrying out enhanced cleaning operations and increasing stocks of sanitation products and other essential goods.
—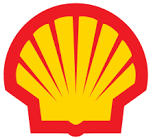 Source / Further information : Shell
Oil and Gas News Undiluted !!! ìOil is wellî
Please email us your industry related news for publication info@OilAndGasPress.com
Follow us: @OilAndGasPress on Twitter | OilAndGasPress on Facebook