Crude oil prices 26/03/2020
The price of OPEC basket of thirteen crudes stood at $26.94 a barrel on Wednesday, 25 March 2020, compared with $26.53 the previous day, according to OPEC Secretariat calculations.
---
WTI CRUDE $23.58 a barrel (26/03/2020)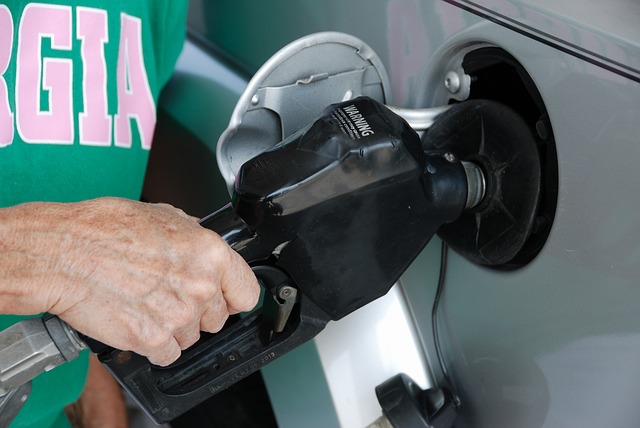 BRENT CRUDE $29.73 a barrel (26/03/2020)
---
The UK new car market declined -2.9% in February, according to data published today by the Society of Motor Manufacturers and Traders (SMMT) . 79,594 models were registered in the month, traditionally one of the year's quietest ahead of the crucial March number plate change, with the decline driven primarily by weak consumer confidence and uncertainty over what fuel technology to buy. Registrations by private buyers were responsible for the bulk of the overall loss, down some -7.4% as 2,741 fewer people took delivery of new cars. Fleet demand, however, remained stable, up by 31 registrations.
---
Petrol sells for less than £1 per litre, the lowest its been in UK for 15 years – as coronavirus crisis grips the nation.
Coronavirus and price war between the Russians and Saudi Arabia has seen the price of a barrel of oil fall by 60 per cent since the New Year to an 18-year low.
---
In the United States, the national average is $2.12, pump prices are, on average, 50-cents less than this time last year.It has not been this cheap since December 2016. As of today, Twenty-nine states have gas price averages at $2.00 or less with Oklahoma ($1.71) carrying the cheapest in the country. Pump prices continue to decline around the country as oil prices have decreased.
—
Can The U.S. Convince Saudi Arabia To End The Oil War?
---
Africa:
The Nigerian federal government has proposed a $30 per barrel benchmark as against the $57 per barrel benchmark on which the 2020 budget was passed, following the unstable price of oil in the wake of the coronavirus pandemic. Minister of finance, Zainab Ahmed disclosed this on Wednesday March 25 after a meeting between the executive arm of government and the leadership of the National Assembly in Abuja.
—
UK Motorists granted a six-month exemption from MOT testing from 30 March under new coronavirus measures
—
Reduction in gas flaring benefits producers and the environment, says GlobalData
—
Source / More information: Oil and Gas News
Oil and Gas News Straight from the Source
Please email us your industry related news for publication info@OilAndGasPress.com
Follow us: @OilAndGasPress on Twitter | OilAndGasPress on Facebook
Disclaimer
Most News articles reported on OilAndGasPress are a reflection of what is published in the media. OilAndGasPress is not in a position to verify the accuracy of daily news articles. The materials provided are for informational and educational purposes only and are not intended to provide tax, legal, or investment advice. OilAndGasPress welcomes all viewpoints. Should you wish to provide a different perspective on the above article, please email us info@OilAndGasPress.com