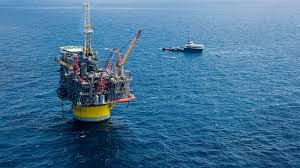 Crude oil prices, News to 03/11/2020
Crude oil below $40/bpd
Oil hits five-month lows after new lockdowns due to continued Covid-19 second wave outbreak in Europe. US COVID-19 cases is also on the rise.
---
Rystad Energy reported earlier this month, the combined debt of U.S. and Canadian companies that have shut shop since the start of the year is at a record high of $89 billion. Bankruptcies, Mergers and Acquisition now heating up in the Oil Industry.
---
More mergers and takeovers expected as Oil prices continue to fall.
---
US Election: Chevron Corp (CVX.N) and Exxon Mobil Corp (XOM.N), the two largest US energy firms, have increased their share of campaign donations to Democrats in 2020, according to the latest filings.
Commodity At press time
Units
Price
Change
Crude Oil (WTI)
USD/bbl
37.64
0.00%
Crude Oil (Brent)
USD/bbl
39.80
0.00%
Bonny Light
USD/bbl
37.52
0.00%
Natural Gas
USD/MMBtu
3.18
0.00%
OPEC basket 02/11/20
USD/bbl
36.50
0.00%
Baker Hughes Rig Count to 30th October 2020
---
United States 296 (Up 9 from prior count)
Canada 86 (Up 3 from prior count)
International 702 (Down 45 from August count)
The Baker Hughes Rig Counts are an important business barometer for the drilling industry and its suppliers. [Read more…]
---
On October 27, 2020, EIA released its primary report on recent and historical energy statistics, the Monthly Energy Review (MER). Preliminary estimates for July 2020 indicate that
• U.S. commercial sector total energy consumption equaled 1.5 quadrillion British thermal units, a 5% decrease from July 2019. The commercial sector accounted for 18% of total U.S. energy consumption.
• Electricity retail sales and associated electrical system energy losses accounted for 86% of U.S. commercial sector total energy consumption.
• Natural gas accounted for 9% of U.S. commercial sector total energy consumption, petroleum accounted for 3%, and renewable energy accounted for 2%.
---
---
The U.S. oil industry is changing, State governments are fueled by solar and wind power.
---