Crude oil prices, News to 10/11/2020
Oil prices rose on a new wave of optimism that a Covid-19 vaccine could be closer than ever to becoming a reality.
---
Commodity At press time
Units
Price
Change
Crude Oil (WTI)
USD/bbl
40.67
0.00%
Crude Oil (Brent)
USD/bbl
42.88
0.00%
Bonny Light
USD/bbl
42.09
0.00%
Natural Gas
USD/MMBtu
2.89
0.00%
OPEC basket 09/11/20
USD/bbl
39.97
0.00%
The OPEC Reference Basket of Crudes (ORB) is made up of the following: Saharan Blend (Algeria), Girassol (Angola), Djeno (Congo), Zafiro (Equatorial Guinea), Rabi Light (Gabon), Iran Heavy (Islamic Republic of Iran), Basra Light (Iraq), Kuwait Export (Kuwait), Es Sider (Libya), Bonny Light (Nigeria), Arab Light (Saudi Arabia), Murban (UAE) and Merey (Venezuela).
---
Baker Hughes Rig Count to 06th November 2020
United States 300 (Up 4 from prior count)
Canada 86 (Up 0 from prior count)
International 656 (Down 46 from September count)
The Baker Hughes Rig Counts are an important business barometer for the drilling industry and its suppliers. [Read more…]
---
Qatar, Singapore natural gas deal will detail carbon emissions Qatar and Singapore signed the first long-term liquefied natural gas deal that details pollution from the fastest growing fossil fuel reports Aljazeera The accord is the latest sign of how the gas industry is focusing on getting cleaner. Even if the fuel is much less polluting than oil and coal, the sector is under increasing pressure to reduce emissions as nations are seeking to meet strict climate targets.
---
SRO Solutions partners with SGS and Nautilus Log The new digital partnership launched to help shipowners beat looming Inventory of Hazardous Materials deadline Owners of European-flagged vessels of 500 GT and over have until December 31, 2020, to create an IHM. In order to comply with the new EU-Ship Recycling Regulation
---
Libya's Oil Output Hits 1 Million Bpd In less than six weeks, then, NOC managed to bring average daily production from less than 100,000 bpd to 1.03 million bpd. Libya's returning production has added considerable pressure on oil prices.
---
Citibank Forecasts $49 WTI For 2021 Citi revised down on Monday its outlook for the WTI Crude price for next year by $5 to $49 a barrel Citi Research also cut its estimate for Brent Crude by $5 a barrel to $54 per barrel, Reuters quoted the bank as saying in a note on Monday.
---
Weatherford International plc announced its results for the third quarter of 2020.
Operating loss of $60 million and adjusted EBITDA of $104 million The Company's third-quarter 2020 net loss was $174 million, compared to a net loss of $581 million in the second quarter of 2020 and $821 million in the third quarter of 2019. Third-quarter 2020 cash flows from operations were $127 million and capital expenditures were $27 million.
---
Nigeria oil, gas exports hit $3.71bn in 13 months from August 2019 to August 2020, latest statistics released by the Nigerian National Petroleum Corporation have shown. It also indicated an increased trading surplus of ?29.6bn posted by the oil firm compared to the ?20.36bn surplus in July 2020
---
Trump Fires SecDef Mark Esper, Names Christopher Miller to Lead Pentagon
In an interview with Military Times following the news of his firing, Esper on Monday shot back at being dubbed as Trump's "yes man" — leading to his nickname, "Yesper" — at the Pentagon. Esper's farewell memo,
---
UK Government is expected to announce a new date it proposes to introduce a ban on the sale of new petrol and diesel cars within the next week The current ban is due to come into force in 2040 but is widely expected to be brought forward Greenpeace UK called for the deadline to be brought forward to 2030
---
COVAXX and Maersk enter partnership to supply COVID-19 vaccines globally The agreement establishes integrated logistics to enable efficient worldwide distribution of COVAXX's COVID-19 vaccine. The aim is to distribute up to a billion doses of the COVAXX synthetic vaccine worldwide in 2021.
---
Lukoil Reports Preliminary Operating data for 3Q And Nine months of 2020
Oil production excluding the West Qurna-2 project was 58.5 million tonnes for the nine months of 2020 Crude oil production in Russia was subsequently increased by approximately 20 thousand barrels per day in July and incrementally by 60 thousand barrels per day in August.
---
Oil and Gas News Straight from the Source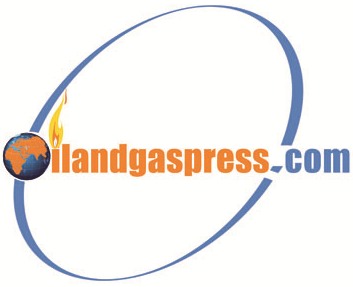 Source / More information: Newstrack compiled by Oil and Gas Press / Segun Cole , Please email us your industry related news for publication info@OilAndGasPress.com
Follow us: @OilAndGasPress on Twitter | OilAndGasPress on Facebook
Oil and Gas News Straight from the Source
Disclaimer
Most News articles reported on OilAndGasPress are a reflection of what is published in the media. OilAndGasPress is not in a position to verify the accuracy of daily news articles. The materials provided are for informational and educational purposes only and are not intended to provide tax, legal, or investment advice. OilAndGasPress welcomes all viewpoints. Should you wish to provide a different perspective on the above article, please email us info@OilAndGasPress.com