Crude oil prices, News to 20/07/2020
The price of OPEC basket of thirteen crudes stood at $43.03 a barrel on Monday, 20 July 2020, compared with $43.22 the previous Friday, according to OPEC Secretariat calculations.
Commodity At press time
Units
Price
Change
Crude Oil (WTI)
USD/bbl
41.64
0.00%
Crude Oil (Brent)
USD/bbl
44.18
0.00%
Natural Gas
USD/MMBtu
1.65
0.00%
U.S. demand for petroleum and liquid fuels is expected to remain below the 2019 average from before the COVID-crisis until August 2021, despite the uptick in consumption in recent weeks, the U.S. Energy Information Administration (EIA) said.
The U.S. Energy Information Administration's (EIA) July Short-Term Energy Outlook (STEO) forecasts that U.S. consumption of total petroleum and other liquid fuels will continue increasing in the second half of 2020 as economic activity increases, but levels will remain lower than the 2019 average until August 2021.
---
Electric vehicles are now on average £107 CHEAPER a year to own than petrol cars
In 2020, the average lifetime running costs – including purchase price – for an electric car is £52,133, while an equivalent petrol model is £53,625. On average, an electric vehicle would cost the owner £3,752 a year over the course of its life, compared to £3,858 for a petrol car, resulting in an annual saving of £107, according to Direct Line.
---
Zenith requests a 25-year operating license for oil from the Tilapia field
Zenith Energy has asked the Congolese authorities to grant it a 25-year operating license on the Tilapia field. He hopes to receive a response from the authorities in the next 30 days. The current license expired on July 18 and operations continue through a PCA.
---
Amounting to 5% of the worldwide value of all export products, global crude oil shipments totaled an estimated US$1.004 trillion for 2019. [Read more…]
---
BHP sees slow recovery in oil and gas demand UK-Australian resources firm BHP's oil and gas production fell by 10pc in its latest financial year and could drop by another 13pc in the next 12 months. Energy demand is unlikely to return to pre-Covid-19 levels before the end of 2021, the company said.
---
BMAs Caval team welcomes new Indigenous trainees BHP Mitsubishi Alliance's (BMA) Caval Ridge Mine has welcomed 20 Indigenous Trainees to their team as part of a new 12-month Traineeship program on site.
---
New York to spend $750mn for EV charging stations New York Governor Andrew Cuomo is providing $701mn to incentivize developers to build charging infrastructure, with an additional $48.8mn drawn from the Volkswagen diesel emissions settlement fund to build 51,500 total stations.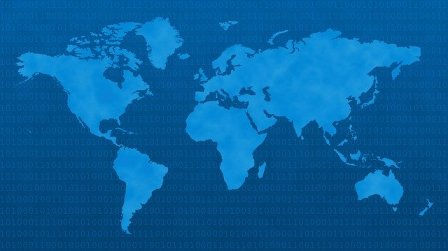 ---
Will Buffett's $10 Billion Bet On Natural Gas Go Bust? For Warren Buffett's conglomerate Berkshire Hathaway, it was the first major acquisition since the start of the coronavirus pandemic, and the biggest acquisition in four years.
---
Five Value Stocks In Natural Gas According to Shaleprofile.com, shale gas production by the six leading companies in the sector has nearly doubled from 9.8 billion cubic feet (Bcf/d) in 2014 to 19 Bcf/d in 2020.
---
Oilfield and refinery overhauls of natural gas compressors booming Serving the natural gas industry, that means repair and reconditioning work on reciprocating gas compressors that push gas through transmission pipelines.
---
Consumers give diesel engines a vote of confidence for pickup truck power
Consumers are showing confidence in diesel power when it comes to selecting engines for pickup trucks, according to the Diesel Technology Forum.
---
Moody's downgrades Mitsui O.S.K.'s corporate family rating to Ba3
---
US-sought tanker 'hijacked' off UAE now in Iran
International Labour Organization says MT Gulf Sky was hijacked on July 5 and all 28 Indian crew disembarked in Iran.
---
S&P ratings sees GCC debt rising by a record $100bn this year
S&P Global Ratings said on Monday it expected Gulf countries' government debt to increase by a record high of about $100bn this year, as funding needs spike due to the coronavirus crisis and low oil prices.
---
Oil and Gas News Straight from the Source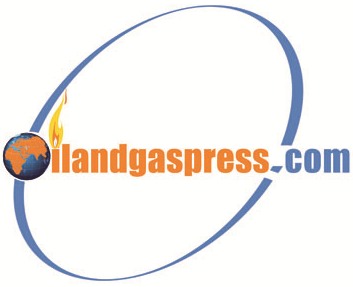 ---
Source / More information: Newstrack compiled by Oil and Gas Press / Segun Cole , Please email us your industry related news for publication info@OilAndGasPress.com
Follow us: @OilAndGasPress on Twitter | OilAndGasPress on Facebook
---
Disclaimer
Most News articles reported on OilAndGasPress are a reflection of what is published in the media. OilAndGasPress is not in a position to verify the accuracy of daily news articles. The materials provided are for informational and educational purposes only and are not intended to provide tax, legal, or investment advice. OilAndGasPress welcomes all viewpoints. Should you wish to provide a different perspective on the above article, please email us info@OilAndGasPress.com
---
Source / More information : Tullow Oil plc
Oil and Gas News Straight from the Source
Please email us your industry related news for publication info@OilAndGasPress.com
Follow us: @OilAndGasPress on Twitter | OilAndGasPress on Facebook
Disclaimer
Most News articles reported on OilAndGasPress are a reflection of what is published in the media. OilAndGasPress is not in a position to verify the accuracy of daily news articles. The materials provided are for informational and educational purposes only and are not intended to provide tax, legal, or investment advice. OilAndGasPress welcomes all viewpoints. Should you wish to provide a different perspective on the above article, please email us info@OilAndGasPress.com