Crude oil prices, News to 30/07/2020
The price of OPEC basket of thirteen crudes stood at $43.40 a barrel, compared with $43.14 the previous day, according to OPEC Secretariat calculations.
Commodity At press time
Units
Price
Change
Crude Oil (WTI)
USD/bbl
39.44
0.00%
Crude Oil (Brent)
USD/bbl
42.16
0.00%
Natural Gas
USD/MMBtu
1.88
0.00%
---
Schlumberger, announced job cuts on Friday, of about a quarter of its entire workforce. Schlumberger cutting more than 21,000 jobs as the global coronavirus pandemic quashes demand for energy and oil prices collapsed. The oilfield services company also posted a $3.43bn loss in the second quarter when crude prices dropped 33 percent.
---
The Growing Wave of Oil & Gas Bankruptcies in 2020 For oil and gas producers, the second quarter of 2020 saw 18 bankruptcies, the highest quarterly total since 2016. So far, they're largely centered in the U.S., which saw a boom of surface-level shale oil production in the 2010's to take advantage of rising crude prices. As prices have dropped, many heavily leveraged companies have started to run out of options.
---
Reliance overtakes Exxon to become world's 2nd most valuable energy firm The oil-to-telecom conglomerate is now ranked 46th globally on market cap, according to stock market data.
---
Google invests 7.73% equity stake in Jio Platforms Reliance Industries Limited ("Reliance Industries"), Jio Platforms Limited ("Jio Platforms") and Google LLC ("Google") announced the signing of binding agreements for an investment of ? 33,737 crore by Google into Jio Platforms. This investment by Google values. jio Platforms at an equity value of ? 4.36 lakh crore. Google's investment will translate into a 7.73% equity stake in Jio Platforms on a fully diluted basis. With this, the total investment from financial and strategic investors into Jio Platforms stands at ? 1,52,056 crore.
---
Oil production in Oman Tethys Oil's share of the production, before government take, from Blocks 3&4 onshore the Sultanate of Oman amounted in June 2020 to 308,858 barrels of oil, corresponding to 10,295 barrels of oil per day
---
A third of new vehicles bought globally will be electric by 2030
Deloitte says some 31.1million plug-in vehicles will be bought annually worldwide by the year 2030, with the shift in consumer sentiment towards electric cars already taking place.
---
Total and Low-Carbon Electricity Total integrates climate change into its strategy, and is staying ahead of new energy market trends by building a portfolio of activities in low-carbon electricity that could account for up to 40% of its sales by 2050. Today, Total's gross low-carbon power generation capacity worldwide is currently close to 9 gigawatts, including 5 gigawatts from renewable energies. Total targets 25 GW of a renewable generation capacity in 2025 and will continue to expand its business to become a leading international player in renewable energies.
---
Cairn Energy's Half Year results have been deferred to 29 September 2020 in light of the ongoing public health instructions regarding COVID-19.
---
SIWA Group (NSX:SAA) Contract Annoucement SIWA GROUP Limited (NSX:SAA) announced that it has been awarded, through its wholly owned subsidiary PT. SAPEX Servis Indonesia a General Services Agreement Contract ("Contract") with International Oil & Gas Company, ConocoPhillips (Grissik) Limited ("COPI"). This is the Company's second Dura-Base(R) services contract with COPI.
The Contract is effective immediately with mobilization of 884 Dura-Base(R) Mats to COPI's locations expected to commence Q4 2020. The total contract value is 26,001,597,000 IDR, with a 36 month contract duration. Revenues are expected to commence in Q1 2021 on standard 30 days payment terms against work executed in the field. It is expected that the majority of the contract's operation will be executed in 2021. The contract has been signed.
---
Saudi Arabia Oil revenue was down 45% in the second quarter from the same period last year to 95.7 billion riyals ($25.5 billion), according to budget data released by the Finance Ministry on Tuesday. Non-oil revenue drawn from sources like taxes and fees declined by 55%.
---
Little change to Canadian oil sands outlook in long term despite coronavirus hit Canadian oil sands production is expected to decline by nearly 175,000 barrels per day (b/d) in 2020 as a result of COVID-19—the largest annual decline on record.
---
Oil and Gas News Straight from the Source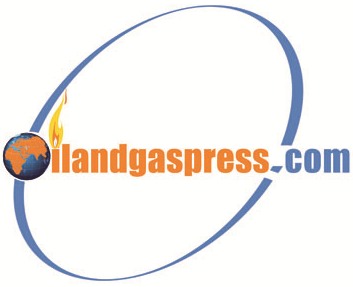 Source / More information: Newstrack compiled by Oil and Gas Press / Segun Cole , Please email us your industry related news for publication [email protected] Follow us: @OilAndGasPress on Twitter | OilAndGasPress on Facebook
Disclaimer
Most News articles reported on OilAndGasPress are a reflection of what is published in the media. OilAndGasPress is not in a position to verify the accuracy of daily news articles. The materials provided are for informational and educational purposes only and are not intended to provide tax, legal, or investment advice. OilAndGasPress welcomes all viewpoints. Should you wish to provide a different perspective on the above article, please email us [email protected]
Information posted is accurate at the time of posting, but may be superseded by subsequent press releases