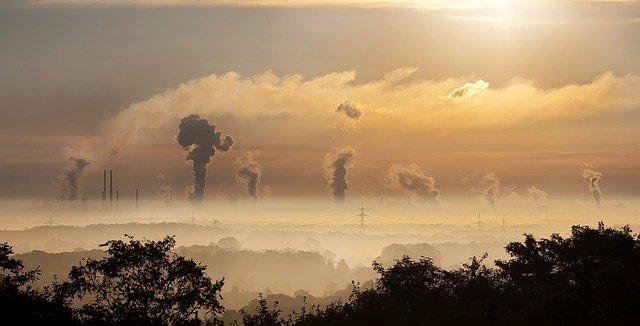 Drax responds to Northern Endurance Partnership announcement
Jason Shipstone, Drax Chief Innovation Officer said: "Kickstarting the development of the transportation and storage infrastructure required to permanently lock away industrial CO2 emissions moves us closer to achieving Drax's world-leading ambition to be a carbon negative company by 2030. It is also critical to the decarbonisation of many other businesses across the North.
"The formation of the Northern Endurance Partnership is therefore a very exciting development, which supports the plans for industrial decarbonisation across Yorkshire and the Humber, protecting jobs and delivering a post-Covid green recovery."
---
On Background:
Drax was the first company in the world to announce an ambition to be carbon negative by 2030 using bioenergy with carbon capture and storage (BECCS) technology at COP 25 in Madrid last year.
---
By using BECCS to permanently remove more CO2 from the atmosphere than is emitted right across its operations, Drax will create a negative carbon footprint for the business.
BECCS is the only negative emissions technology which can permanently remove CO2 from the atmosphere whilst also generating the renewable electricity required to support a green economy.
---
Up to 16 million tonnes of CO2 a year could be permanently locked away if Drax deployed BECCS across all four of its biomass generating units – a significant proportion of the negative emissions the Committee on Climate Change says are required from BECCS (51m tonnes per year) in order for the UK to meet its net zero by 2050 target.
---
With the right investment framework and negative emissions policies from government Drax could deploy BECCS on its first two biomass generating units by 2030, with the next two completed by 2035.
---
Using BECCS at Drax would underpin the Zero Carbon Humber initiative as other businesses across the region would be able to tap into the same CO2 transportation and storage infrastructure, enabling more industrial emissions to be permanently locked away in the Endurance store, under the North Sea.
Drax is a founding member of the Zero Carbon Humber initiative, with Equinor and National Grid Ventures, which aims to decarbonise the UK's most carbon intensive industrial cluster by 2040, using CCS and hydrogen.
---
Drax BECCS timeline:
· 2019: Drax BECCS pilot (with C-Capture) started capturing CO2 in world first with 100% biomass feedstock
· 2020: Second Drax pilot (with MHI) to capture CO2 from biomass feedstock to be installed in the Autumn. Development consent process begins – aim to achieve consent in 2022
· 2027: BECCS technology installed on at least one biomass generating unit at Drax
· 2030: BECCS installed on two biomass units and Drax Group becomes a carbon negative company.
· 2035: BECCS technology installed on all four Drax biomass units
· 2040: Humber industrial cluster achieves net zero carbon status
---
Information Source: Read More……….
 Northern Endurance Partnership announcement
---
Submitted by: Press release
selina.williams@drax.com
M: 07912 230 393
P: 0203 943 4305
---