Energy Newstrack to 17/03/2021
EIA expects OPEC crude oil production will average 25.3 million barrels per day (b/d) in April, which is similar to expected production for March and down 1.6 million b/d from EIA's forecast for April OPEC production in last month's STEO. EIA estimates that U.S. crude oil production averaged 10.4 million b/d in February.
---
EIA forecasts that global consumption of petroleum and liquid fuels will average 97.5 million b/d for all of 2021, which is up by 5.3 million b/d from 2020 and that consumption will increase by another 3.8 million b/d in 2022 to average 101.3 million b/d.
Oil prices will likely remain at the current high levels in March and April, with Brent Crude prices averaging between $65 and $70 per barrel, after the OPEC+ group unexpectedly decided to maintain their production cuts into April, the U.S. Energy Information Administration (EIA) Stated
---
Commodity Prices
Units
Price $
Change
Crude Oil (WTI)
USD/bbl
63.86
Down
Crude Oil (Brent)
USD/bbl
67.21
Down
Bonny Light
USD/bbl
66.20
Down
Natural Gas
USD/MMBtu
2.50
No Change
OPEC basket 16/03/21
USD/bbl
66.76
Down
At press time 17 March 2021
---
CME Group to Launch E-mini Nasdaq-100 Monday and Wednesday Weekly Options on April 12 These new options contracts will complement the existing Friday Weekly, End-of-Month and Quarterly options on E-mini Nasdaq-100 futures.
---
Annual Shareholders' Meeting of May 28, 2021 The Board of Directors of Total SE met on March 17, 2021 under the chairmanship of Mr. Patrick Pouyanné, Chairman and Chief Executive Officer, and decided to convene the Ordinary and Extraordinary Shareholders' Meeting, to be held on May 28, 2021. The legal notice of the meeting will be published in the Bulletin des Annonces Légales Obligatoires ('Mandatory Legal Notice Bulletin') on March 31, 2021 and will be available on the Company's website.
---
What decarbonization looks like in 2021 Decarbonization initiatives may make communities more dependent on the reliability of the electric grid. Evaluating opportunities for microgrids, community solar, and energy storage technologies in advanced energy communities can improve reliability and resiliency while serving as resources to offset the costs of decarbonization.
---
Retrofitting solar parks for agrivoltaics Enel Green Power is combining existing PV arrays with agriculture at nine pilot sites in Europe. pv magazine recently spoke to Giovanni Tula, the company's head of sustainability, about the business model and its replicability.
---
Gas Value Chain The natural gas market is very dynamic and it requires liquidity, flexibility and transparency for it to function effectively. It therefore needs multiple supply sources, multiple users and comprehensive infrastructure for transmission & distribution. The natural gas market is highly developed in U.S., Europe and Asia.
---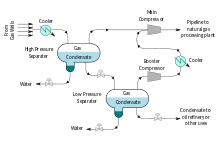 Gazprom and Shell expanding cooperation Gazprom and Shell signed an Agreement of Strategic Cooperation for a five-year period. The signing ceremony was held via a video link in the presence of Alexey Miller, Chairman of the Gazprom Management Committee, and Ben van Beurden, Chief Executive Officer of Royal Dutch Shell.
---
Why an oil price 'supercycle' is unlikely The International Energy Agency said Wednesday that it does not expect oil to enter a "supercycle," or extended period during which prices rise well above their long-run trend.
---
Waterous Energy Fund Completes Take-Over Bid for 57 Million Shares of Osum Oil Sands Corp. at a price of $3.00 per share,
following the expiry of the mandatory 10-day extension period at 11:59 pm (Vancouver time) on March 12, 2021. 21,531,295 additional Osum Shares were deposited and not withdrawn during the extension period, which, together with the 45,747,068 Osum Shares deposited at the expiry of the initial deposit period on March 1, 2021 ("Initial Expiry Time"), total 67,278,363 Osum Shares deposited under the Offer.
---
Baker Hughes Rig Count to 17th March 2021
---
Shareholder Approval Tullow Oil plc announces that at its General Meeting held earlier today, the resolution set out in the Notice of General Meeting put to the General Meeting seeking approval for the proposed sale of the entire issued share capital of Tullow Equatorial Guinea Limited (the "Transaction"), as described in the circular to shareholders dated 2 March 2021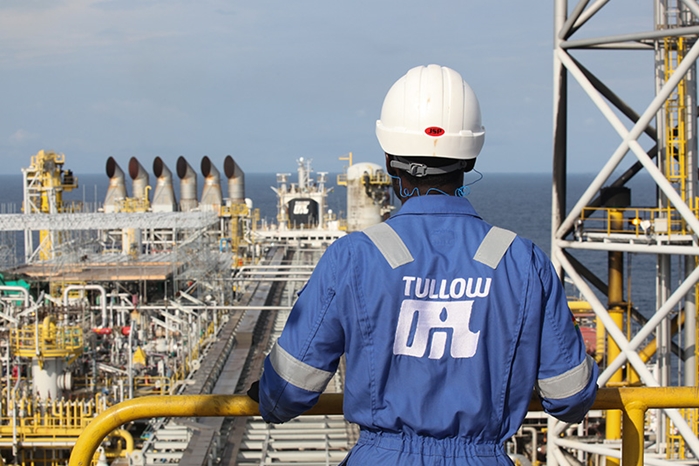 ---
UK is now halfway to meeting its net-zero emissions target for 2050 A dramatic 11% drop in greenhouse gas emissions during the coronavirus lockdown has put the UK halfway towards its target of becoming 'net zero' by 2050.
Climate and energy website Carbon Brief estimated the 11% drop in greenhouse gas emissions last year, saying it was the biggest annual fall in at least 30 years.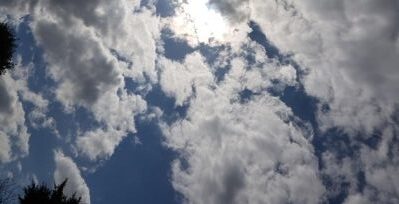 ---
Source / More information: Newstrack compiled by Oil and Gas Press / Segun Cole , Please email us your industry related news for publication info@OilAndGasPress.com
Follow us: @OilAndGasPress on Twitter | OilAndGasPress on Facebook
Disclaimer
Most News articles reported on OilAndGasPress are a reflection of what is published in the media. OilAndGasPress is not in a position to verify the accuracy of daily news articles. The materials provided are for informational and educational purposes only and are not intended to provide tax, legal, or investment advice. OilAndGasPress welcomes all viewpoints. Should you wish to provide a different perspective on the above article, please email us info@OilAndGasPress.com
Information posted is accurate at the time of posting, but may be superseded by subsequent press releases