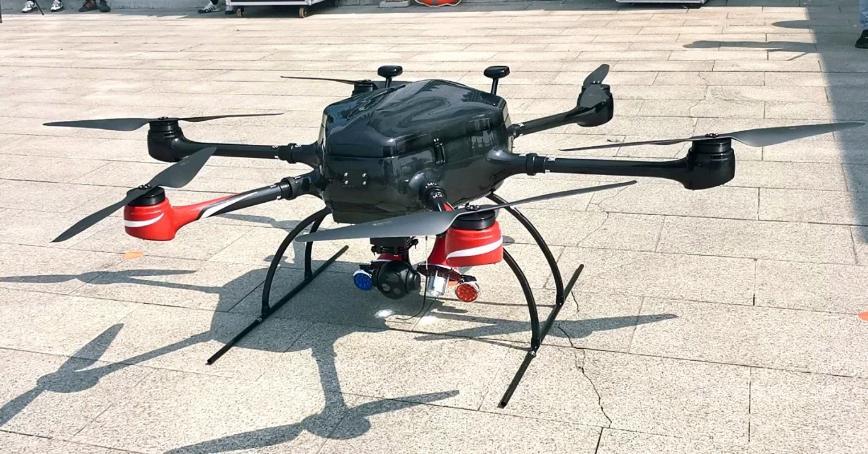 Hydrogen-powered drones
Doosan Mobility Innovation revealed the upgraded version of previous all-in-one drone, DT30, which was launched in 2020 May. Integrating the upgraded hydrogen fuel cell stack, DT30N was developed with more efficient part assembly and optimized product design.
---
As a result, the DT30N has extended flight time of 139 minutes compared to previous 110 minutes, and higher payload of 5kg compared to 3kg.
In addition, DT30N has achieved more compact size and lightweight feature, with the dimensions of 1,600 x 1,600 x 675 (mm) which is more than 80% reduced size of the 1st generation model.
---
The system weight is about 1.2kg lighter, which resulted in higher payload and heightened user convenience.
---
The DT30N is scheduled to be tested during upcoming July and August, and will be finally launched in September, 2021.
---
Information Source: Read Full Release ..–>
Oilandgaspress.com | Energy, Climate, Renewable, Wind, Biomass, Sustainability, Oil Price, LPG, Solar
Please use our attached online form.
Submit your Releases or contact us now!

Submit a Press Release
Follow us: @OilAndGasPress on Twitter | OilAndGasPress on Facebook
News on Saving Energy, Protecting the Environment
The information comprised in this section is not, nor is it held out to be, a solicitation of any person to take any form of investment decision.