Latest Crude oil prices, News to 05/06/2020
Opec+ reportedly to extend output cuts after breakthrough with Iraq
---
The price of OPEC basket of thirteen crudes stood at $34.84 a barrel on Thursday, 4 June 2020, compared with $35.46 the previous day, according to OPEC Secretariat calculations.
---
Commodity At press time
Units
Price
Change
Crude Oil (WTI)
USD/bbl
38.34
+2.49%
Crude Oil (Brent)
USD/bbl
41.27
+3.20%
Natural Gas
USD/MMBtu
1.82
+0.22%
---
Vineyard Wind Announces Partnership With GEOQUIP MARINE
Vineyard Wind today announced that the company has once again partnered with Geoquip Marine to begin geotechnical surveys of the 501 North Federal Lease Area. The site will be the eventual location of Vineyard Wind 1, an 804 megawatt (MW) project that will power roughly 400,000 homes in Massachusetts. Geoquip's first engagement with Vineyard in 2018 was for a similar extensive geotechnical scope.
---
Rise of clean tech such as renewables, electric cars and climate policies could cut global fossil fuel profits by two thirds, a report warns
The report from financial think tank Carbon Tracker warned the fossil fuel industry is approaching terminal decline, a disruption that is being hastened by the impacts of Covid-19 driving falling demand for fuels such as oil.
Shell is weighing the sale of 26 percent in facilities of the QGC liquefied natural gas (LNG) project it operates in Queensland, eastern Australia, which could fetch up to US$3 billion, Reuters reported on Wednesday, citing sources and a sale flyer it has seen.
---
Bentley announces 1,000 job cuts in bid to save £10m-a-year due to Covid crisis
Aston Martin said the restructuring is expected to cost around £12 million. However, it added the strategy is intended to deliver £10 million in operating cost savings each year.
It said it will also save around £8 million from reduced manufacturing costs amid lower demand, while it will also reduce capital spending by around £10 million.
NNPC to Unveil COVID-19 Contacts-Tracing App
Nigerian National Petroleum Corporation (NNPC)'s Group General Manager, Information Technology Division (ITD), Danladi Inuwa, stated that the novel app was part of the NNPC's sectoral contribution to curb the spread of the pandemic within its formations and Ministries, departments and agencies of the government.
"The Contacts-Tracing Solution is ready to be deployed, all the technical testing have been done and the solution is ready to go live. Everywhere you go around NNPC locations would be covered by this novel application which would reveal all information about persons visiting any official and should there be any medical challenge, the NNPC Medical would be able to track from the information at the data base all the contacts and advise properly," Inuwa averred.
---
Saudi Arabia Raises Import Duty To Offset Plunging Oil Revenues
The Saudis will be lifting import duties on products ranging from meat, dairy, and vegetables to chemicals, vehicles, and building materials. The import fees on those products will be raised by between 0.5 percentage point and 15 percentage points, starting next week.
---
African Development Bank approves new five-year strategy for Nigeria amidst COVID-19 concerns The approval was made on 27 May 2020.
Ebrima Faal, Senior Director for the African Development Bank in Nigeria, re-affirmed the institution's support for Nigeria's socio-economic advancement. "In the implementation of the CSP, the Bank will also support Nigeria to address economic shocks associated with the COVID-19 pandemic and oil price shocks by focusing our interventions in sectors that will strengthen public health infrastructure and accelerate efforts towards economic transformation and diversification of export earnings and fiscal revenues from oil."
---
Oil and Gas News Straight from the Source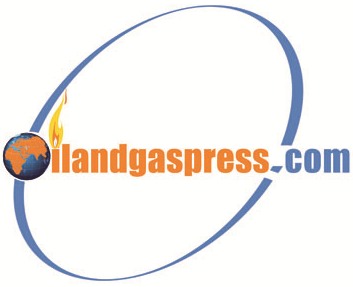 Source / More information: Newstrack compiled by Oil and Gas Press / Segun Cole , Please email us your industry related news for publication [email protected]
Follow us: @OilAndGasPress on Twitter | OilAndGasPress on Facebook
Disclaimer
Most News articles reported on OilAndGasPress are a reflection of what is published in the media. OilAndGasPress is not in a position to verify the accuracy of daily news articles. The materials provided are for informational and educational purposes only and are not intended to provide tax, legal, or investment advice. OilAndGasPress welcomes all viewpoints. Should you wish to provide a different perspective on the above article, please email us [email protected]
---