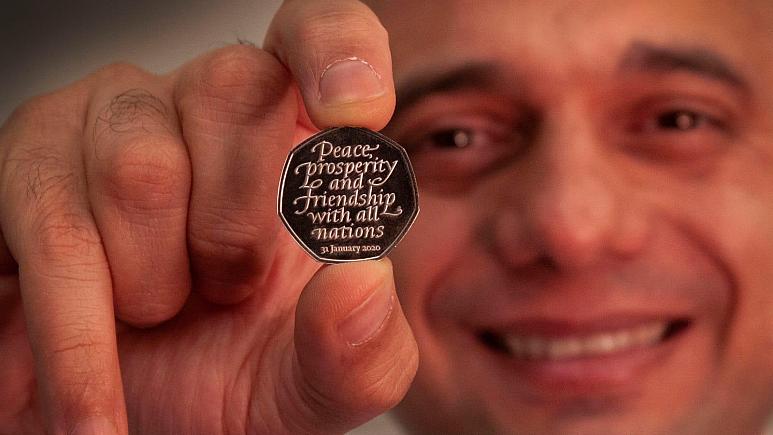 New Brexit coin unveiled
A newly-minted 50p coin that celebrates the UK leaving the European Union on 31 January has been unveiled by the UK Chancellor, Sajid Javid.
It comes after the previous batch of a million coins minted ahead of the original exit date – October 2019 – had to be melted down when Britain failed to leave the bloc last year.
Three million of the coins, which bear the inscription "Peace, prosperity and friendship with all nations", will enter circulation on Friday, with seven million more to follow in the coming months.
Sajid Javid was given the very first batch of Brexit coins one of which he will present to the Prime Minister this week.
On Twitter, Javid said:
"This coin marks the beginning of an exciting new chapter in British history. Let's look forward with confidence & unleash the enormous potential of our great country."
Source / More : Media
Oil and Gas News Undiluted !!! "Sustainability is the new Green"
Please email us your industry related news for publication info@OilAndGasPress.com
Follow us: @OilAndGasPress on Twitter | OilAndGasPress on Facebook
Disclaimer
Most News articles reported on OilAndGasPress are a reflection of what is published in the media. OilAndGasPress is not in a position to verify the accuracy of daily news articles. OilAndGasPress welcomes all viewpoints. Should you wish to provide a different perspective on the above article, please email us info@OilAndGasPress.com