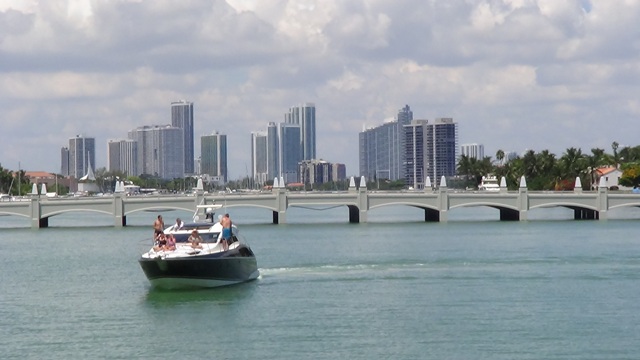 Oil and Gas, Renewable News As Reported today 5 Apr. 2022
Independent renewable energy company Anesco has unveiled its latest development and expansion plans in the UK and Europe following funding from Santander UK.
Santander UK has provided Anesco with a £12m revolving credit facility to support its delivery of a pipeline of renewable energy developments in the UK and Europe, including five battery storage projects and three solar farms at the ready-to-build stage.
The battery storage projects, located in Dundee, Melksham, Nottingham, Ipswich and Essex, are due to become operational by spring 2023. The three solar farms, located in England and south Wales, are due to start operating later this year. Read More
---
Global oilfield consultancy specialist Oil Plus Ltd has secured a £2.5million contract with a North Sea operator to develop and deliver a proactive topsides maintenance resilience and equipment reliability programme to help enhance operational efficiency from one of its platforms. The Berkshire headquartered firm has a well-established asset management division based in Aberdeen. This is the first campaign for its new maintenance and vulnerabilities team, set up specifically to support operators that acquire mature assets by providing business-critical equipment maintenance planning and offshore technical repair resources across the transition period. Read More
---
Chariot (AIM: CHAR), the Africa focused transitional energy company, provided an update on the post-well analysis of the successful Anchois-2 gas appraisal and exploration well, completed in January 2022, on the Anchois gas project within the Lixus licence ("Lixus"), offshore Morocco. Chariot has a 75% interest and operatorship of Lixus in partnership with the Office National des Hydrocarbures et des Mines ("ONHYM") which holds a 25% interest. • Net gas pay estimates for Anchois-2 well, based on further interpretation of the well data, have been upgraded to approximately 150m from the previously announced preliminary analysis of greater than 100m, compared to the 55m in the original Anchois-1 discovery well.
• Excellent quality dry gas confirmed, with greater than 96% methane, in all seven discovered gas reservoirs, without detrimental impurities such as H2S or CO2, supporting
minimal gas processing required in the development.
• Highly consistent gas composition potentially allows all gas produced from the different reservoirs to be processed through a single gas processing facility, enabling a simple development. Read More
---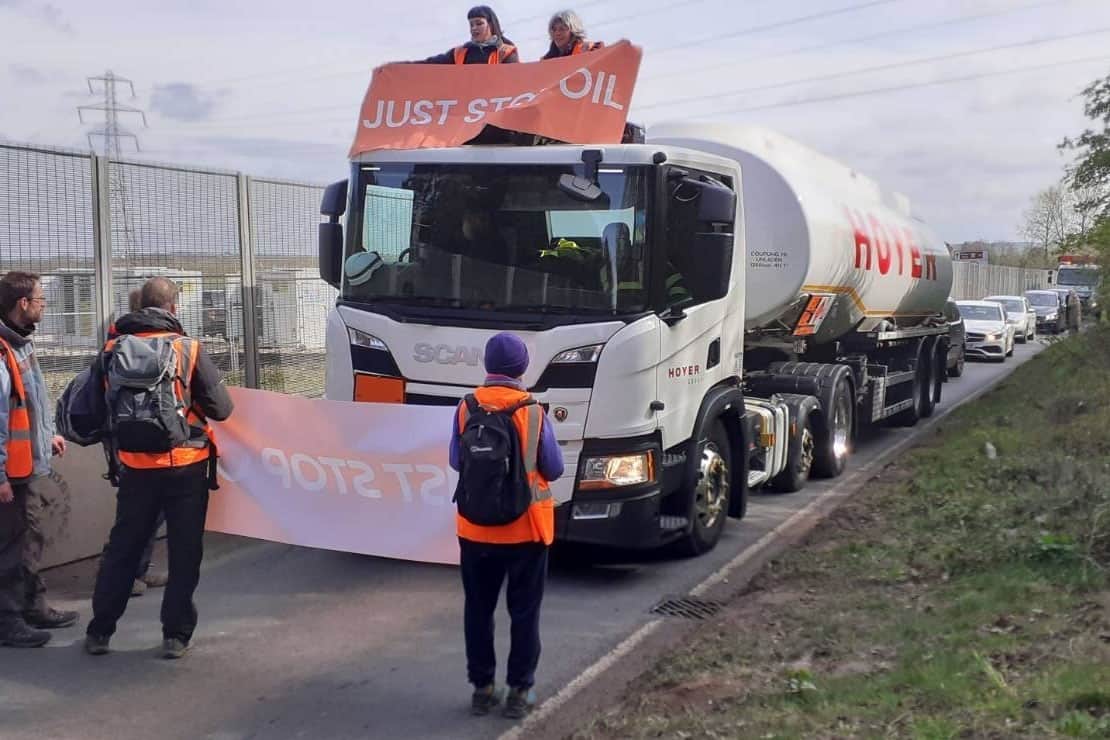 Just Stop Oil blocks critical oil facilities for the fifth day in a row demanding an end to new oil and gas
For the fifth day in a row, supporters of Just Stop Oil have disrupted oil supplies from critical oil facilities in support of their demand that the UK government end new oil and gas projects in the UK.
A group of approximately 20 people sat down in the road with banners at the gate to the Kingsbury Oil terminal in Warwickshire, causing tankers to be turned away. So far 5 people have been arrested, while those remaining are either glued or locked on.
A roadblock has also been established on a key tanker route to and from the Kingsbury Oil terminal near Junction 9 on the M42 causing significant tailbacks. Two people have climbed on top of a tanker to prevent it from moving. Read More
---
Equinor has been awarded the operatorships for the development of the CO2 storages Smeaheia in the North Sea and Polaris in the Barents Sea . The two licenses are important building blocks for developing the Norwegian continental shelf into a leading province for CO2 storage in Europe. On Tuesday 05 April, the Ministry of Petroleum and Energy announced the award of CO2 licenses, and Equinor was awarded the operatorships for the two licenses referred to by the company as "Smeaheia" and "Polaris". More
---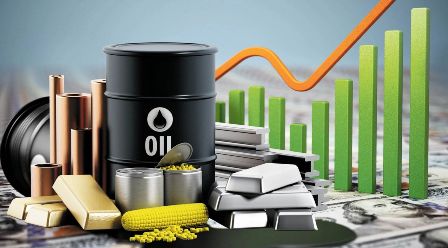 The prospect for a long-lasting cycle of rising commodity prices continues. The war in Ukraine and sanctions against Russia helped turbocharge a sector that was already witnessing a tightening supply outlook. The prospect for a long-lasting cycle of rising commodity prices that we first wrote about at the start of 2021 continues to unfold. During the past quarter, the war in Ukraine and sanctions against Russia helped turbocharge a sector that was already witnessing a tightening supply outlook. Before government handouts and central banks dumping rates to zero helped drive a post-pandemic overstimulation of the global economy, years of ample supply with steady prices had reduced investments towards new production, thereby leaving producers ill-prepared for the demand surge that followed. With supply already tightening, the commodity sector was extremely ill-prepared when President Putin ordered the attack on Ukraine, thereby triggering a change in the market from worrying about tight supply to seeing supply disappear. With Russia, and to a certain extent Ukraine, being major suppliers of raw materials to the global economy, we have witnessed some historic moves with Russia's growing isolation and self-sanctioning by the international community cutting a major supply line of energy, metals and crops. Read More
---
Oil and Gas Blends
Units
Oil Price $
change
Crude Oil (WTI)
USD/bbl
$104.00
Down
Crude Oil (Brent)
USD/bbl
$108.00
Down
Bonny Light
USD/bbl
$108.70
—
Saharan Blend
USD/bbl
$110.65
—
Natural Gas
USD/MMBtu
$5.96
Up
OPEC basket 04/04/22
USD/bbl
$106.23
—
At press time 2:30pm , 5 April 2022
---

A statement from the Just Stop Oil Coalition
The Just Stop Oil coalition has taken a stand against the continued expansion of UK oil and gas, resisting the government's obscene and genocidal plans that are killing children now and will condemn humanity to oblivion.
The Secretary General of the United Nations – launching the latest Climate report said "Some government and business leaders are saying one thing, but doing another. They are lying. It is time to stop burning our planet". On those who are demanding action he said "Climate activists are sometimes depicted as dangerous radicals. But the truly dangerous radicals are the countries that are increasing the production of fossil fuels."
The Chief Executive of the International Energy Agency (IEA) said in 2021 ' if governments are serious about climate change, there can be no new investment in fossil fuels from this year'. This from an organisation, set up almost 50 years ago to manage the flow of oil and gas. Yet the UK government is backing airport expansion, coal mine extensions and new oil fields. – What is going on?
If we continue down this path, it will destroy families, communities, nations. It means the loss of every pension, every school, our food, law and order. It's going to impact everyone and everything you love. We will face the starvation and the slaughter of billions of the poor – and the utter betrayal of our children and their future. Ukraine has given us a foretaste of what that will look like.
Today we demand that the Government gets a grip, that they stop lying and they start by ending new oil and gas. Right now as fuel prices are hiked and the cost of living crisis is weaponised to justify more oil and gas it is time to step up, not stand by.
Its 2022. There aren't endless five minutes to midnight, now we must stand together in the only solidarity that matters anymore, the solidarity with life itself!
Right now there is a need to break the law so we are not guilty of greater crime. We have no choice but to enter into civil resistance until the government announces an end to new oil and gas projects in the UK. Read More
---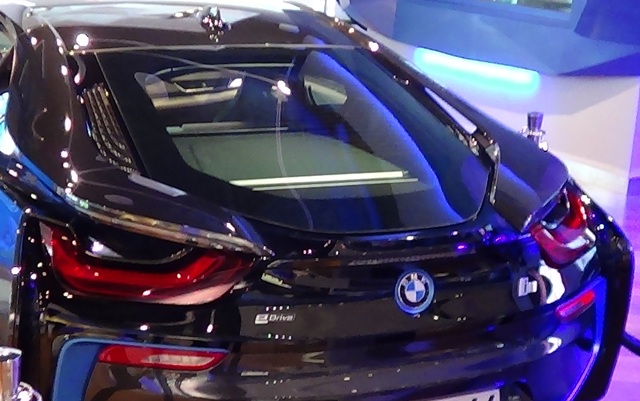 UK new car registrations fell by -14.3% to 243,479 units in March, according to the latest figures from the Society of Motor Manufacturers and Traders (SMMT). Despite manufacturers reporting robust order books during the first quarter, ongoing supply chain shortages – especially of semiconductors – continued to squeeze supply during what is normally the industry's busiest month as buyers demand the latest number plate. Battery electric vehicles (BEVs) continued to enjoy tremendous growth, with 39,315 new zero emission cars leaving dealerships – an increase of 78.7% on last year – and taking a 16.1% market share. This is the highest volume of BEV registrations ever recorded in a single month, and means that more were registered in March 2022 than during the entirety of 2019.2 Plug-in hybrid (PHEVs) registrations declined by -7.5% to 16,037 units, but hybrids (HEVs) grew 28.4% to 27,737 units. As a result, electrified vehicles comprised more than a third (34.1%) of all new car registrations. Read More
---
---

The UK light commercial vehicle (LCV) market declined in March by -27.6% to 40,613 units according to the latest figures published by the Society of Motor Manufacturers and Traders (SMMT). The scale of the fall is amplified by comparison with March last year, when pent-up demand contributed to the largest increase in LCV registrations since 1999.1
March is conventionally a bumper period due to the introduction of the new bi-annual number plate, with more LCVs registered last month than January and February combined. However, supply and delivery issues continue to hamper the sector, including the global shortage of semiconductors and those affecting construction, logistics and shipping, with the March market -38.6% down on pre-pandemic 2019.2 Meanwhile, the cyclical process of LCV fleet renewal has contributed naturally to a slower first quarter this year, following a period of robust post-pandemic recovery in 2021. Read More
---