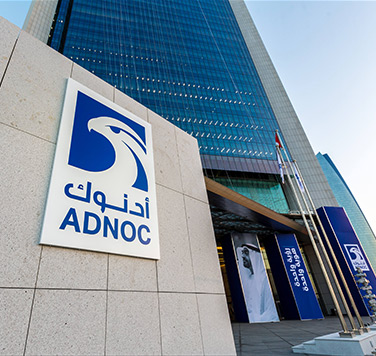 Oil Markets Have Tightened and will Rebalance over time
His Excellency Dr. Sultan Ahmed Al Jaber, UAE Minister of State and Group CEO of the Abu Dhabi National Oil Company (ADNOC), says there are signs that oil markets have tightened in recent weeks and will rebalance over time.
Speaking on ADNOC's "Virtual Majlis" with Helima Croft, Managing Director and Global Head of Commodity Strategy at RBC Capital Markets, H.E. Dr. Al Jaber said the world is in unchartered territory and right now, no one is in a position to predict exactly what the global economic recovery will look like. While this outlook remains unpredictable, H.E. Dr. Al Jaber highlighted reasons for cautious optimism in oil markets.
---
"When it comes to oil, there are signs that the market has tightened in recent weeks. The OPEC-plus agreement, voluntary cuts outside OPEC-plus plus, and production shut-ins are working together to start to rebalance the market. This will take time. As economies begin to open up, demand will follow, but the path to the next normal is not a straight line," H.E. Dr. Al Jaber said.
---
H.E. Dr. Al Jaber stressed ADNOC continues to make the health and safety of its employees its top priority as it proactively responds to the risks presented by the COVID-19 situation. He detailed how this approach closely aligns with the wise measures put in place by the UAE leadership to ensure the health and safety of everyone living in the country while driving health diplomacy around the world.
---
Source / More information : ADNOC CEO Sees Signs that Oil Markets Have Tightened in Recent Weeks and will Rebalance over time
---
Report by: OGP/Segun Cole , Please email us your industry related news for publication info@OilAndGasPress.com
Follow us: @OilAndGasPress on Twitter | OilAndGasPress on Facebook