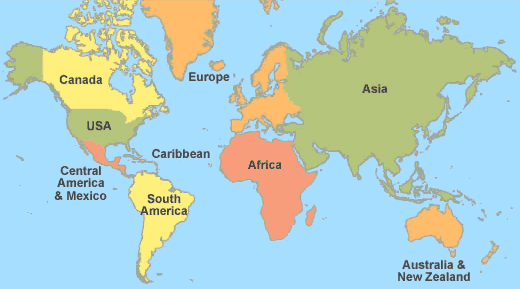 OilandGasPress Energy News Analysis
Brent crude futures for November at $71.59 a barrel.
U.S. West Texas Intermediate (WTI) crude futures for October at $68.59 a barrel.
U.S. crude inventories declined by 7.2 million barrels last week, according to Energy Information Administration data
---
Paris cuts its speed limit to 30 kph in bid to protect climate City officials say it's also aimed at reducing accidents and making Paris more pedestrian-friendly. Car owners are fuming. Delivery drivers say it will create longer wait times for customers. Taxi drivers say it will drive up rates and hurt business.
---
Hess Announces Regular Quarterly Dividend On Common Stock Board of Directors of Hess Corporation (NYSE: HES) today declared a regular quarterly dividend of 25 cents per share payable on the Common Stock of the Corporation on September 30, 2021 to holders of record at the close of business on September 15, 2021.
---
New Gas Sales Agreement Senex Energy Limited today announced a gas sales agreement with Australian packaging and paper manufacturer Opal, for up to six years and up to 12 petajoules (PJ) of natural gas.
---
Walk to Work campaign at Cygnus gas field Neptune Energy today announced the start of the first Walk to Work (W2W) campaign at its operated Cygnus gas field in the UK Southern North Sea. A programme of brownfield modifications, maintenance and inspection activities will be supported by Bibby Marine's WaveMaster 1 vessel, reducing time, costs and environmental impacts.
---
Renewable diesel at Strathcona refinery Imperial Oil Limited plans to construct a world-class renewable diesel complex at its Strathcona refinery near Edmonton, Alberta. This new complex is expected to produce more than 1 billion litres per year of renewable diesel from locally sourced and grown feedstocks. The project is expected to realize about 3 million tonnes per year in emissions reductions in the Canadian transportation sector.
---
20th OPEC and non-OPEC Ministerial Meeting concludes The Meeting welcomed the positive performance of Participating Countries in the Declaration of Cooperation (DoC). Overall conformity to the production adjustments was 110% in July including Mexico (109% without Mexico), reinforcing the trend of high conformity by Participating Countries.
---
Commencement of production from the Rhum R3 well. First production from the well was achieved on 23 August and since then work has continued to optimise production rates from the Bruce, Keith and Rhum fields. In the last seven days, gross Rhum production has averaged over 190mmcsf/d of gas and 1,400bbl/d of condensate. Serica has a 50% working interest in the Rhum field
---
EnQuest Results for the six months ended 30 June 2021 Revenue and other operating income of $518.3 million (2020: $450.0 million) and EBITDA of $345.4 million (2020: $320.8 million) reflects materially higher oil prices, partially offset by lower production. Operating costs decreased to $153.0 million (2020: $174.3 million) primarily reflecting lower tariff expenditure
---
Commodity Prices
Units
Price $
Change
Crude Oil (WTI)
USD/bbl
$68.91
Up
Crude Oil (Brent)
USD/bbl
$71.95
Up
Bonny Light
USD/bbl
$69.44
Down
Natural Gas
USD/MMBtu
$4.65
Up
OPEC basket 31/08/21
USD/bbl
$71.43
Up
At press time 2 September 2021
---
Scotland to launch offshore wind leases Crown Estate Scotland will open a new leasing process specifically aimed at offshore wind projects intended to decarbonise Scotland's oil and gas sector, and at innovation projects of below 100 MW.
A further announcement will be made outlining additional information on the leasing process in November 2021.
---
Mitsubishi Shipbuilding Receives Approval in Principle from Classification Society has been granted Approval in Principle (AIP)(1) from the French Classification Society Bureau Veritas (BV) for a cargo tank system to be mounted in a liquefied CO2 (LCO2) carrier.
---
---
CME Group Reports August 2021 Monthly Market Statistics Energy ADV rose 15%, including 33% growth in options
RBOB Gasoline futures ADV increased 27%
Micro WTI Crude Oil futures reached an ADV of 72,000 contracts, having traded more than 2.2 million total contracts since their July 12 launch
Natural Gas options rose 18%
---
CME Group and IHS Markit Complete JV launched their joint venture, OSTTRA, a new post-trade services company.
OSTTRA, 50/50 owned by CME Group and IHS Markit, is a leading provider of progressive post-trade solutions for the global OTC markets across interest rate, FX, equity and credit asset classes.
---
Expro wraps successful subsea abandonment intervention riser project Expro has successfully completed an integrated Plug and Abandonment (P&A) contract valued at more than $20 million for a subsidiary of PETRONAS, PC Mauritania 1 Pty Ltd (PCMPL), which manages offshore operations in Mauritania, West Africa.
---
Subsea 7 announces Seaway 7 ASA executive team Seaway 7 ASA will be managed by an experienced executive team led by Stuart Fitzgerald as Chief Executive Officer.
---
Lime and Moovit in global MaaS partnership In the largest micromobility integration to date, in 117 cities across 20 countries with forty more to come in the following months, Lime electric scooters, bikes and mopeds will be available in the Moovit app for users to add for their journeys.
---
Eni's Sustainable Finance Eni has embarked on a decarbonisation path to rise to the crucial challenge of the energy sector: transition towards a low carbon future and access to energy for a growing world population. Eni aims to be a "Net Zero carbon" energy company by 2050
---
Lime Launches Lime Tours in Select Markets Lime Tours, a new offering that shares with riders suggested places to visit as well as riding routes, currently live in LA and SF. Aimed at locals and tourists alike, riders will be able to find highly curated tour routes and points of interests – including landmarks, restaurants, cafes, etc. – at the click of a button, all in the Lime app.
---
Recommended practice to reduce earthquake challenges for wind power plants DNV published the world's first recommended practice (RP) to minimize cost, warranty and liability risks and optimize wind power plant design for seismic conditions in emerging wind power markets such as Asia Pacific and the US. As wind power grows in the above markets there's an increasing need to ensure the design of wind turbines and other assets of a wind power plant such as the offshore substation can meet the challenging conditions seen in those regions.
---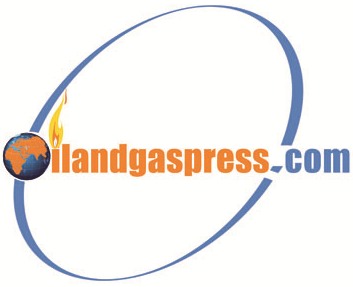 Compiled by: OGP Staff, Segun Cole , Please send us your industry related news for publication
Announce new products, New Partnerships, New director appointment, New office, financial reports, New sales staff, new contracts, charity affiliations and general news and offers by your organisation! Submit your Releases or contact us now!
Submit a Press Release
Oilandgaspress.com | Energy, Climate, Renewable, Wind, Biomass, Sustainability, Oil Price, LPG, Solar
we provide you with the latest news summary with links straight to the source!!
Oil and Gas News Straight from the Source
News on Saving Energy, Protecting the Environment
News articles reported on OilAndGasPress are a reflection of what is published in the media. OilAndGasPress is not in a position to verify the accuracy of daily news articles. The materials provided are for informational and educational purposes only and are not intended to provide tax, legal, or investment advice.