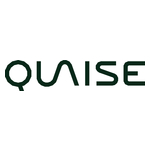 Quaise Energy Appoints Kevin Bonebrake as Chief Financial Officer and Head of Corporate Development
Bonebrake brings experience from the banking and energy industries to accelerate commercialization of Quaise Energy's technology
CAMBRIDGE, Mass.–(BUSINESS WIRE)–Quaise Energy, the company unlocking terawatt-scale geothermal, announced today that it appointed Kevin Bonebrake to the position of Chief Financial Officer and Head of Corporate Development. He will report to Quaise's Co-Founder and Chief Executive Officer, Carlos Araque. Bonebrake's responsibilities include overseeing a team that develops and executes on all aspects of Quaise's strategy as well as funding and commercializing its innovative millimeter wave drilling technology for power-dense, deep geothermal energy applications.
The announcement follows Quaise's recent $40M Series A capital raise, the proceeds of which will be used to expand its technology development program and to form new strategic partnerships for successfully and quickly delivering the commercial applications of its technology.
"We are excited to welcome Kevin to our senior leadership team," said Carlos Araque, CEO and co-Founder of Quaise Energy. "With nearly two decades of energy investment banking experience and his background as a mechanical engineer, Kevin will add immediate value to Quaise Energy's technology-based mission to solve the challenges of global climate change."
Bonebrake joins Quaise from Lazard, where he was a Managing Director in the financial advisory business focused on the energy industry. Lazard is one of the world's preeminent financial advisory and asset management firms, operating from 41 cities across 26 countries. He brings to Quaise extensive expertise in advising energy companies on strategy, business development and capital raising.
"Quaise Energy seeks to make a transformational leap forward in the heat content of geothermal systems to enable clean baseload power for the entire planet," Bonebrake said. "This is incredibly important and meaningful work, and I am thrilled to have the opportunity to join the remarkable team at Quaise Energy."
Prior to joining Lazard in 2017, Bonebrake was a Managing Director in Morgan Stanley's Global Natural Resources investment banking practice and was a Vice President with Citigroup's Global Energy, Power and Chemicals investment banking team. Bonebrake completed his graduate research in industrial laser applications in the Naval Architecture department at the Helsinki University of Technology and was a member of the intellectual property licensing team at Delphi Automotive.
Bonebrake is based in Houston where he serves on the Executive Committee of the Board of Directors of Hermann Park, Houston's oldest public green space, and is one of four capital campaign chairs for its current $50M infrastructure expansion program.
---
About Quaise Energy
Quaise Energy is terawatt-scale geothermal. We're opening access to renewable, baseload power from anywhere on planet Earth. Deep geothermal uses less than 1% of the land and materials of other renewables, making it the only option for a sustainable clean energy transition.
Our approach to deep geothermal is unique in being geography agnostic: by outfitting existing drilling rigs with millimeter wave technology, we're opening the way for power-dense, deep geothermal energy on a global scale. Quaise Energy is accelerating the clean-energy transition by repowering the fossil-fired infrastructure of today's energy industry with clean geothermal steam.
Learn more at www.quaise.energy.
Contacts
Tony Fassi