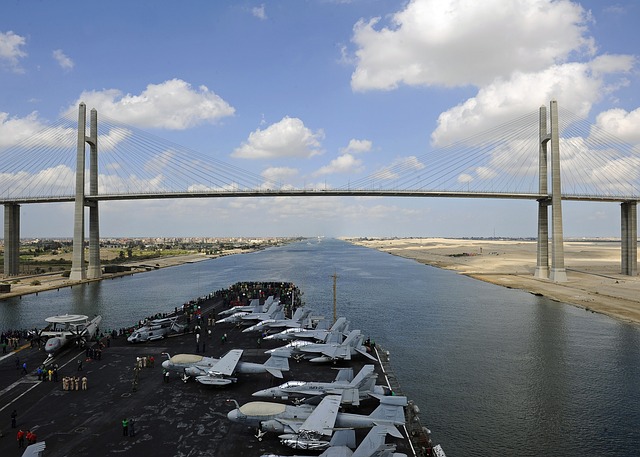 Restoring Suez Canal oil flows
Energy intelligence firm Vortexa has so far identified ten tankers carrying around 13mn bbl of Middle East crude that could be affected by the blockage of the Suez Canal – caused by a container ship accident in the narrow waterway. More oil flows could be at risk unless the interruption is quickly resolved.

"A short-term disruption of a day or two will not seriously impact oil markets," said Clay Seigle, managing director at Vortexa in Houston, pointing to ample crude inventories and general weakness in European oil markets caused by new lockdown measures.
---
The key question is how soon until regular traffic is restored. If it's delayed, then some refineries could be caught short, especially of high-sulphur "sour crude" from sources like Saudi Arabia and Iraq. "Time is of the essence," Seigle explained.
---
Most crude flows from the Mideast Gulf head to eastern destinations, or to western ones by sailing all the way around Africa, and therefore are not directly affected by a Suez disruption.
---
If the disruption persists, however, secondary effects could spread worldwide.
"Oil can bypass the Suez Canal by pipeline, but it still needs tankers to reach the refineries. If there aren't enough available tankers in the Mediterranean, then some oil might not be delivered on time."
---
Seigle also mentioned concern for delayed tankers' next assignments, comparing the situation to airline flight delays that occur at one airport often spreading across a wider area.
"If today's loaded tankers are significantly late in making deliveries, then they're also going to be late for their next mission. That could be a scheduled delivery in Asia, which today seems safe from Suez canal problems."
---
Information Source: Read Full Release ..–>
---
By: Clay Seigle, Managing Director of Vortexa Americas