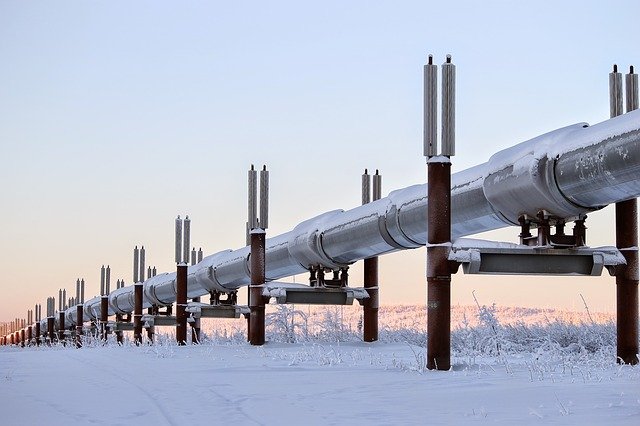 U.S rushes through US Arctic Refuge gas and oil lease sales
The Trump administration announced yesterday that it would sell leases to oil companies through a last-minute gas and oil drilling-rights auction in Alaska's 19-million-acre Arctic National Wildlife Refuge.
---
As required by the 2017 Tax Cuts and Jobs Act, which was passed by Congress and signed into law by President Trump on December 22, 2017, the first Coastal Plain Oil and Gas Lease Sale will offer at least 400,000 acres of high-potential hydrocarbon lands for bid, and a notice of sale will be published in the Federal Register prior to the sale. The Record of Decision for the Coastal Plain Oil and Gas Leasing Program Environmental Impact Statement was signed in 2020, which says a lease sale may be held.
---
The US Bureau of Land Management is soliciting nominations from industry for tracts in a federal lease sale now planned in the Arctic National Wildlife Refuge, the agency announced Nov. 16.
Biden vowed to block oil exploration in the largest national wildlife refuge in the country.
Nominations are open for 32 tracts covering the entire 1.6 million acres of the coastal plain of the refuge, the agency said. The coastal plain area thought to have high potential for major oil and gas discoveries.
The notice announces a 30-day period in which interested parties may nominate or comment on tracts that may be available in an upcoming oil and gas lease sale. The BLM Alaska State Office must receive all input on these tracts for consideration on or before Dec. 17.
---
The energy potential of the ANWR Coastal Plain was unlocked after 30 years of gridlock when President Trump signed the Tax Cuts and Jobs Act into law, finally settling the question of whether the leasing, exploration, and development of oil and gas will occur on about 8 percent of the refuge that lies with an oil and gas province of national significance.
---
Six major U.S. banks — Goldman Sachs, JPMorgan Chase, Citigroup, Morgan Stanley, and Wells Fargo are among the two dozen banks around the world that have reportedly announced they will not fund any new oil and gas development in the Arctic Refuge.
Information Source: Media
---
Submitted by: Press release
---
Report by: OGP/Segun Cole , Please email us your industry related news for publication info@OilAndGasPress.com
Follow us: @OilAndGasPress on Twitter | OilAndGasPress on Facebook
News on Saving Energy, Protecting the Environment
---
Disclaimer
Most News articles reported on OilAndGasPress are a reflection of what is published in the media. OilAndGasPress is not in a position to verify the accuracy of daily news articles. The materials provided are for informational and educational purposes only and are not intended to provide tax, legal, or investment advice. OilAndGasPress welcomes all viewpoints. Should you wish to provide a different perspective on the above article, please email us info@OilAndGasPress.com
Information posted is accurate at the time of posting, but may be superseded by subsequent press releases