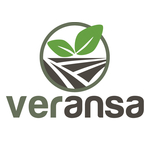 Veransa Hires New CFO as It Drives Continued Growth
Veransa, a Zero-Waste Leader in Transforming Green Waste Into Beneficial Re-Use Products, Bolsters C-Suite With New Chief Financial Officer (CFO), Jeremy Pfeifer.
SARASOTA, Fla.–(BUSINESS WIRE)–#CircularEconomy–Veransa Group, Inc, a zero-waste leader in transforming green waste into beneficial re-use products on an industrial scale through vertical integration of waste collection/recycling centers with manufacturing facilities, announced hiring new Chief Financial Officer (CFO), Jeremy Pfeifer, as it continues a period of significant growth.
Jeremy brings over 20 years of experience as an accomplished finance executive, having previously served in leadership roles at four private equity or institutionally backed businesses, including Valet Living, a nationwide multifamily amenity services company that doubled in size during his tenure, and ArrMaz, a global leader in the production of specialty chemicals for industries. Jeremy has extensive experience managing and executing on both organic and inorganic company growth strategies which makes him ideally suited for Veransa's expansion strategy. Jeremy is a licensed Certified Public Accountant in the state of Florida with a degree in finance and accounting from University of South Florida.
"We are excited to have Jeremy join our team. Jeremy's leadership will accelerate Veransa's buildout of an engaged and scalable finance team prepared to undertake due-diligence and acquisition integration as we expand, while providing high-level strategic financial planning support to the Company," said Marc Owensby, CEO of Veransa.
"I am enthusiastic about joining Veransa. The company is uniquely positioned for significant growth in the coming years with a compelling vision, market strategy, and seasoned leadership team," said Jeremy.
---
About Veransa:
Veransa (www.veransa.com) is a zero-waste leader in transforming urban wood and yard waste into valuable beneficial re-use products on an industrial scale. Veransa vertically integrates green and wood waste collection and recycling centers with organic products manufacturing facilities to achieve highest-value use, waste-to-organic commodities production. Veransa aggregates green waste and transforms it, using electrically powered processing equipment, into beneficial re-use products, including soil-regenerating, OMRI Listed®, STA approved, organic compost and blended soils, that are free of biosolids or manure. It also processes wood waste into feedstock for mulch and renewable energy. Veransa is an Environmental, Social, and Governance (ESG) portfolio company of RFE Investment Partners.
About RFE:
RFE Investment Partners (www.rfeip.com) is a private equity firm focused on making control investments in established small market companies located in the United States. RFE is a long-standing Connecticut-based firm founded in 1980 with over 40 years of experience investing in the lower middle market. RFE's investment strategy is to transform its portfolio companies from the lower end of the market to fully professionalized and market leading middle market companies. RFE is currently investing out of Fund IX.
Contacts
Media Contact:
Roxane Teymourtash
240-413-3949