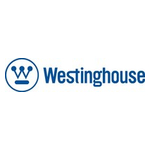 Westinghouse to Provide Long-Term Fuel Supply for Vattenfall
SOLNA, Sweden–(BUSINESS WIRE)–Vattenfall Nuclear Fuel AB and Westinghouse Electric Sweden AB announced a new agreement to ensure long-term fuel supply to the majority of the nuclear reactors in Sweden which are operated by Vattenfall.
Starting in 2024, Westinghouse will deliver fuel to Nuclear Power Plant Forsmark (Boiling Water Reactors) and Nuclear Power Plant Ringhals (Pressurized Water Reactors). The nuclear fuel will be manufactured and delivered by Westinghouse state-of-the-art fabrication facility in Västerås.
"We are very satisfied to continue our cooperation with Westinghouse as one of our main suppliers of nuclear fuel to Forsmark and Ringhals. Our evaluation and decision are based on technical and commercial criteria, as well as Vattenfall's ambitious focus on sustainability in the supply chain," says Ove Nilsson, head of Vattenfall Nuclear Fuel.
"We are grateful and delighted to have been chosen again as Vattenfall's partner of choice to meet their nuclear supply needs in these challenging times. We are fully committed to contribute to the country's energy security, bringing our extensive expertise and innovation in fuel manufacturing for a cost-effective operation in delivering safe, reliable, and carbon-free energy to Sweden" said Tarik Choho, Westinghouse President, EMEA Operating Plant Services.
Westinghouse Electric Company is shaping the future of carbon-free energy by providing safe, innovative nuclear technologies to utilities globally. Westinghouse supplied the world's first commercial pressurized water reactor in 1957 and the company's technology is the basis for nearly one-half of the world's operating nuclear plants. Over 135 years of innovation makes Westinghouse the preferred partner for advanced technologies covering the complete nuclear energy life cycle. For more information, visit www.westinghousenuclear.com and follow us on Facebook, LinkedIn and Twitter.
Contacts
Cathy Mann,