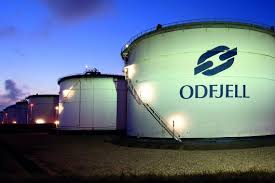 Odfjell Contemplates sustainability-linked bond issue
Odfjell SE (the "Company") has mandated DNB Markets, Nordea and SEB to arrange a series of fixed income investor calls commencing January 11, 2021.
---
Following the investor calls, a sustainability-linked NOK denominated four-year senior unsecured bond issue may follow, subject to market conditions. Proceeds from the potential bond issue will be used for general corporate purposes, including refinancing of existing bonds.
---
The potential bond issue will be linked to Odfjell's fleet transition plan and ambition to reduce the carbon intensity of its controlled fleet by 50% by 2030 compared to 2008 level. The issue is supported by Odfjell's Sustainability-Linked Finance Framework (the "Framework"). The Framework has received a Second Party Opinion (the "SPO") from DNV GL.
Information Source: Read Full Release ..
---
Press release by:
---