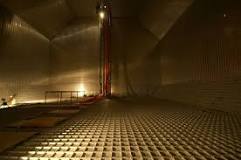 29 MW gas power plant for Dhamra LNG regasification Terminal in India
Rolls-Royce has signed a contract with Dhamra LNG Terminal Pvt. Ltd. (DLTPL) for the complete Engineering, Procurement and Construction (EPC) delivery of a 29 MW gas-based power plant for an Indian LNG terminal. DLTPL is a joint venture between Indian multinational conglomerate Adani Group and French energy major Total S.A, located on the eastern coast of Odisha in India.
---
The LNG terminal will function as a reception facility for import of LNG, where LNG tankers can directly unload cargo and converting the LNG gas from liquid state to gaseous state.
---
The highly efficient power plant will meet the baseload capacity of the LNG terminal and will offer high reliability and availability of more than 98 %. The core equipment for the new gas-based power plant will include three 9.6 MW gensets, based on the 20-cylinder Rolls-Royce Bergen B35:40 gas engines.
---
These medium-speed gas engines are characterized by high availability and low operating costs. The engine's efficient combustion technology, in addition to being fuelled by a clean LNG fuel, also ensures low environmental impact coupled with improved performance.
---
Information Source: Read More…..
---
Submitted by: Press release
---